POLITICS
Mahmoud Vaezi: Iran keen to deepen cooperation with Azerbaijan in all areas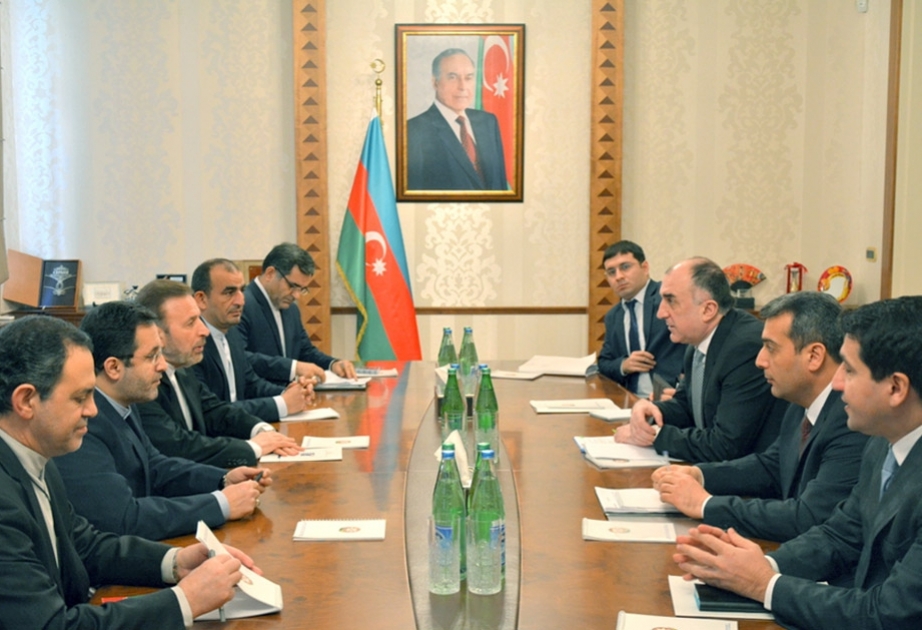 Baku, December 28, AZERTAC
"Iran is keen to deepen cooperation with Azerbaijan in all areas," said Minister of Communications and Information Technology of the Islamic Republic of Iran, co-chairman of Azerbaijan-Iran State Commission on economic, trade and humanitarian spheres Mahmoud Vaezi as he met with Azerbaijan`s Foreign Minister Elmar Mammadyarov.
The sides expressed their satisfaction on successful development of cooperation in all areas, as well as the growth of trade turnover and investments, fruitful progress in the fields of agriculture, transport, tourism, industry and other spheres between Azerbaijan and Iran.
Mahmoud Vaezi highlighted the activity and achievements of the State Commission.
Minister Elmar Mammadyarov mentioned that Azerbaijan remains also interested in further development of cooperation with Iran in accordance with the will of Heads of State of both countries, the strategic course defined by them and the traditional friendship binding the two countries` peoples. He highly appreciated the work of the State Commission, especially the activities of Mahmoud Vaezi.
During the meeting, the two ministers touched upon the issues on current construction of the North-South transport corridor, importance of this Project, and expressed their confidence that this corridor will contribute to the development of interregional cooperation. Noting the importance of trilateral meeting of the Head of States of Azerbaijan, Iran and Russia held in Baku on August 8, 2016, the sides discussed the next meeting which will be hosted by Iran in this format.
The ministers also exchanged their views on regional and other issues of mutual concern, as well as emphasized the importance of joint fight against terrorism and exchange of information.
Other news in this section