Japan PM Kishida vows to promote women's empowerment, economic independence
AzerTAg.az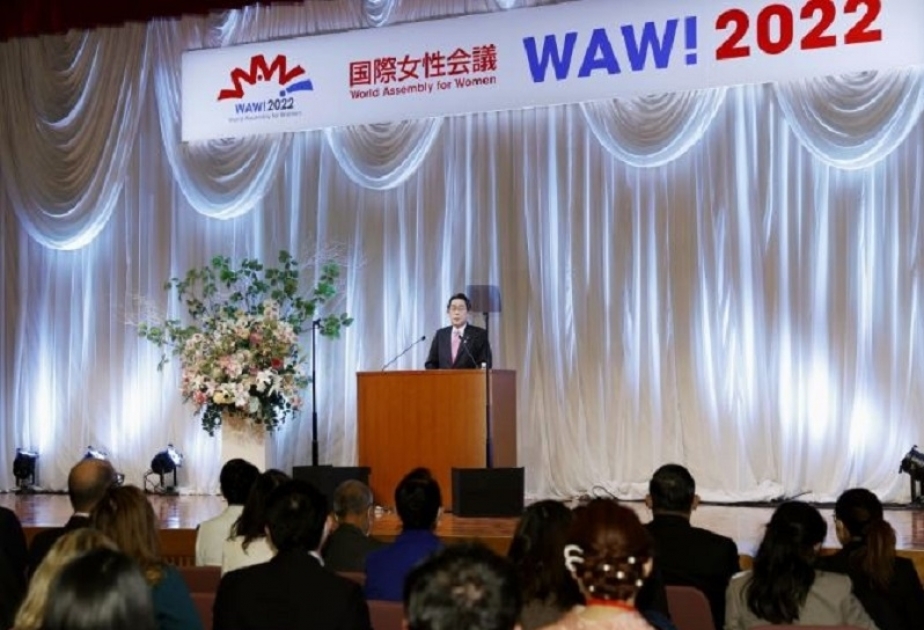 Baku, December 3, AZERTAC
Prime Minister of Japan Fumio Kishida on Saturday pledged to promote the economic independence of women as a core pillar of his "new form of capitalism" policy, saying Japan will step up efforts to advance gender equality and women's empowerment in cooperation with the international community, according to Kyodo News.
In a speech at an international conference in Tokyo, Kishida cited measures his government is taking, including urging major Japanese companies to address wage gaps between men and women and setting up a system to encourage men to take paternity leave.
The World Assembly for Women -- the first held since March 2019 due to the impact of the pandemic -- was attended by world leaders and delegates, including Iceland's President Gudni Johannesson, whose country has topped the WEF's gender gap index, Moldova's President Maia Sandu and U.N. Women Executive Director Sima Bahous.
Calling it a "shadow pandemic," the prime minister said female essential health care and nursing workers had been forced to work during the COVID-19 pandemic despite being at high risk of infection.
Johannesson said gender equality is not only a matter of fairness or human rights but also concerns the "economic growth and prosperity" of society as a whole.
"People prosper better in their working lives when domestic responsibilities are shared," he said.
New Zealand Prime Minister Jacinda Ardern, former U.S. Secretary of State Hillary Clinton and award-winning American actress Anne Hathaway, who serves as U.N. Women goodwill ambassador, delivered messages virtually at the assembly, the sixth since the Japanese government launched it in 2014.
© Content from this site must be hyperlinked when used.
Report a mistake by marking it and pressing ctrl + enter
Other news in this section
Text contains orthographic mistake
Enter your note