ECONOMY
China's Envision Energy held discussions on the creation of a zero-emission industrial park in Azerbaijan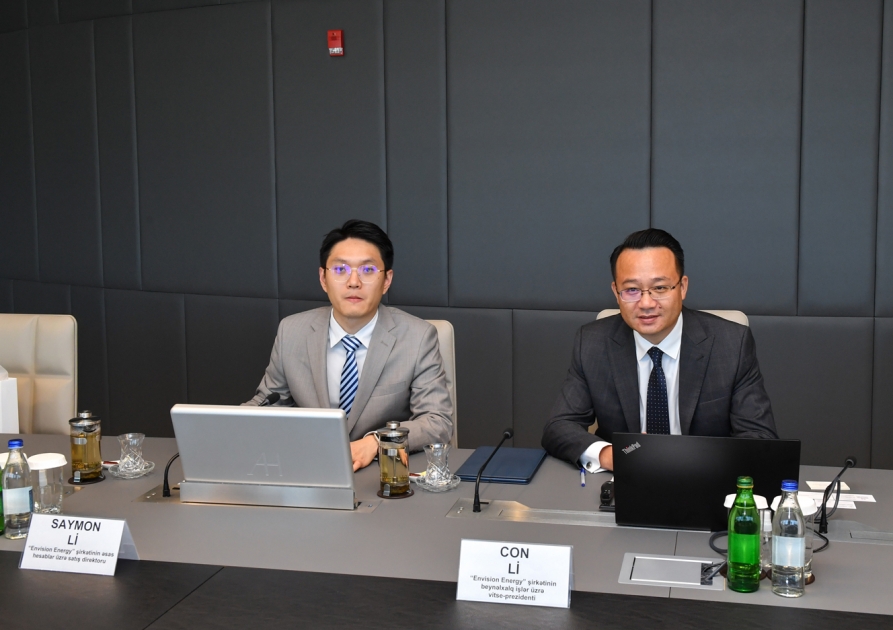 Baku, June 1, AZERTAC
Azerbaijan's Economy Minister Mikayil Jabbarov has met with John Lee, Vice-President of Envision Energy.
Mikayil Jabbarov hailed the development of cooperative relations with Chinese businesses, provided information about the business climate and the opportunities created for investors in Azerbaijan. He emphasized that increasing energy efficiency and development of the renewable energy sector are among the main priorities of the country.
The meeting focused on the use of new technologies in the field of renewable energy sources, innovative mechanisms for efficient use of resources, establishment of a zero-emission industrial park, and opportunities for cooperation.
The Chinese company "Envision Energy" was founded in 2007 and specializes in the production of wind turbines. The company is involved in wind, solar and hydrogen power generation projects in China and other countries. "Envision Energy" has created a network of research and engineering centers in several countries of the world in order to develop "green" technologies.
Other news in this section