Azerbaijan. Key events of 2016
AzerTAg.az
AZERTAC highlights landmark events of outgoing year for Azerbaijan
Baku hosts trilateral Summit of Azerbaijani, Russian and Iranian Presidents
A Trilateral Summit with the participation of Azerbaijani President Ilham Aliyev, Iranian President Hassan Rouhani and Russian President Vladimir Putin was held on August 8 in Baku. The heads of state discussed the expansion of Azerbaijan-Iran-Russia cooperation in political, economic, energy and transportation fields.
The presidents signed the Joint Declaration of the Summit.
The Azerbaijani, Russian and Iranian presidents' meeting in trilateral format was described as a historical event as it was the first trilateral meeting of the presidents of these three countries in history.
Amendments to the Constitution of the Republic of Azerbaijan were put to referendum and approved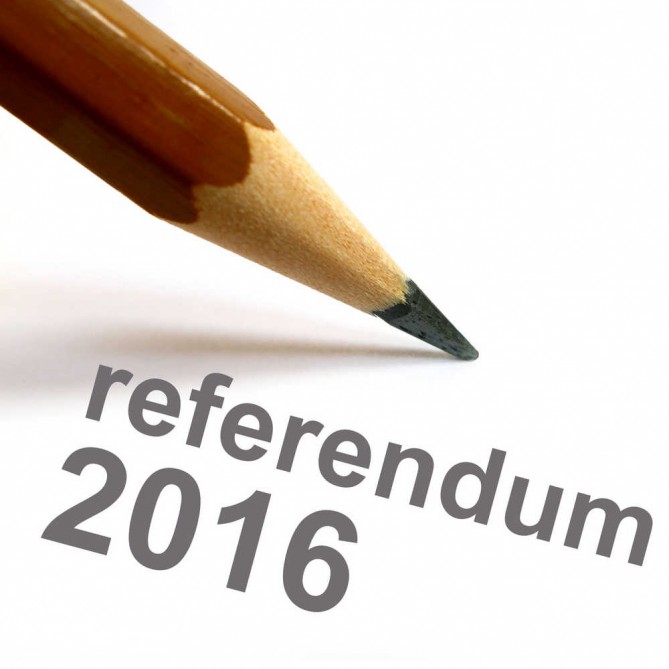 On September 26 Azerbaijan conducted a referendum on amendments to the Constitution. That was the first referendum for 3, 671, 707 out of 5,276,111 registered voters (69,7 per cent).
The referendum was monitored by more than 53,000 local observers, 117 international observers from 33 countries, and 16 leading media representatives.
In accordance with the amendments to the Constitution, the presidential term in Azerbaijan was extended from five to seven years, the posts of first vice-president and vice-presidents of the country were established. The amendments also removed age limits of 35 years for presidential candidates and of 25 years for MPs. A total of 23 constitutional changes were made and six new articles were added to the Constitution.
Political analysts described the results of the referendum as demonstration of high confidence of the Azerbaijani people in President Ilham Aliyev.
April fights demonstrate Azerbaijani army's power
The Azerbaijani armed forces gave a proper response to the Armenian armed forces' provocations starting from the night of April 1 to 2. During the four-day battles, the Azerbaijani army liberated a number of strategic points, including Seysulan point and the nameless hills near Talish village, which can pose a threat to Goranboy and Naftalan districts. They also took control over Lale Tepe hill located near Fuzuli district.
As a result of these battles the Azerbaijani armed forces took control over the roads in the direction of Aghdara and Madagiz. The total area of the liberated areas was more than 2,000 hectares. During the battles the Armenian armed forces suffered massive losses both in human lives and military hardware and equipment.
Foundation stone laid for Trans Adriatic Pipeline (TAP)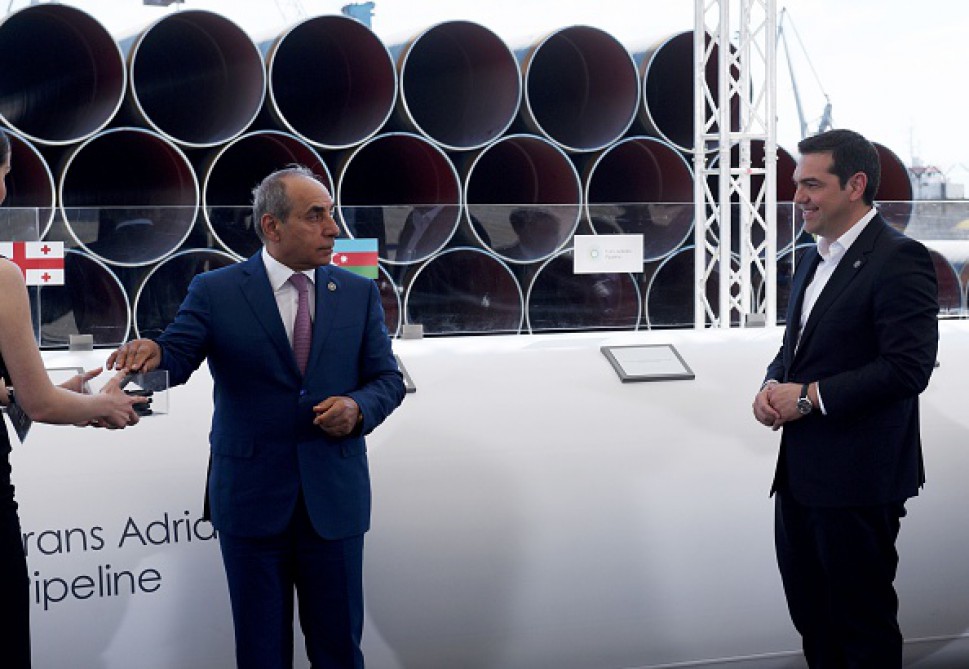 A ceremony of laying the foundation stone of TAP project was held on May 17 in the Greek city of Thessaloniki. Addressing the event, Greek PM Alexis Tsipras and managing director at TAP Ian Bradshaw hailed the importance of the project in ensuring Europe's energy security.
The realization of TAP project will allow the access of new gas to European markets, US Secretary of State John Kerry said in his letter addressed to the participants of the ceremony.
In his remarks, Azerbaijani first deputy PM Yagub Eyyubov noted that the Azerbaijani gas produced under Shah Deniz-2 project will be pumped to Europe via TAP pipeline which is part of the Southern Gas Corridor project. In the first stage, 10 billion cubic meters of gas will be delivered to Europe through the pipeline that will be linked to TANAP.
Pope Francis pays pastoral visit to Azerbaijan
Pope Francis had a meeting with Azerbaijani President Ilham Aliyev and his wife Mehriban Aliyeva as part of his visit to Azerbaijan on October 2.
President Ilham Aliyev and Pope Francis addressed representatives of general public at Heydar Aliyev Center.
Pope Francis also attended a Holy Mass at the Catholic Church in Baku.
This was the second visit by the head of Holy See to Azerbaijan, first made by Pope John Paul II in 2001.
Baku hosts 7th UNAOC Global Forum
Azerbaijani President Ilham Aliyev, Turkish President Recep Tayyip Erdogan, Maltese President Marie Louise Coleiro Preca and senior officials of a number of other countries and international and regional organizations, culture and media representatives attended the opening ceremony of the 7th Global Forum of the UN Alliance of Civilizations that took place in Baku on April 25-27.
Held under the motto "Living Together In Inclusive Societies: A Challenge and A Goal", the Forum discussed pressing issues such as developing a dialogue between different religions, cultures and civilizations, and eliminating current challenges. The forum culminated with the adoption of Baku Declaration. Baku was granted the right to hosting the Forum at the UN General Assembly's 69th session on September 26, 2014.
Baku hosts 5th News Agencies World Congress and 16th OANA General Assembly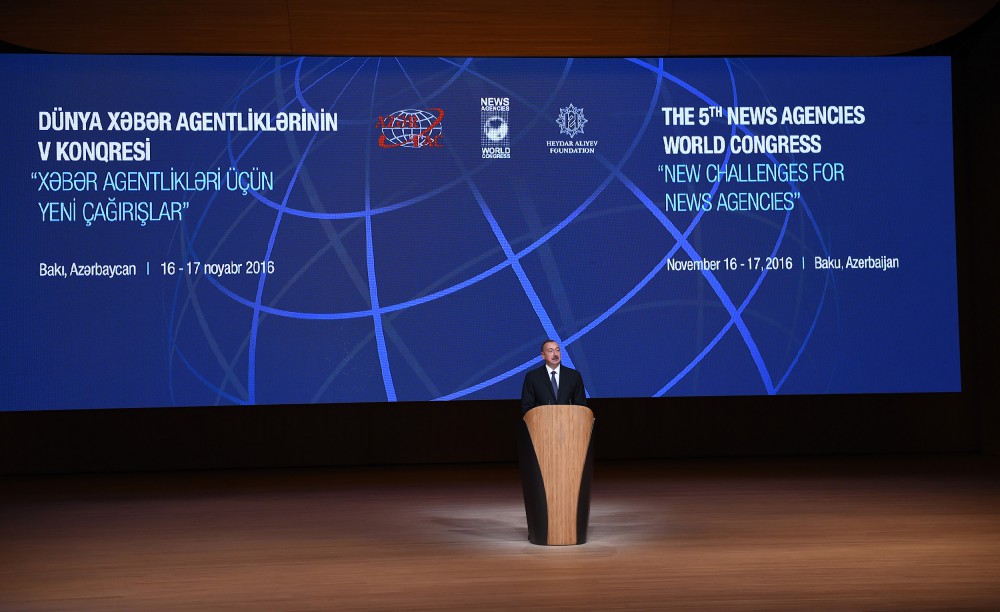 Azerbaijani President Ilham Aliyev made a speech at the joint opening ceremony of the 5th News Agencies World Congress and the 16th General Assembly of the Organization of Asia-Passific News Agencies (OANA), co-organized by the Heydar Aliyev Foundation and AZERTAC.
President Ilham Aliyev then received a group of event participants.
The event, which was held on November 16-18, brought together 200 heads and representatives of 130 news agencies from 80 countries, as well as international media experts, official representative of UN, UNESCO, and executives of regional media organizations.
The Congress featured several sessions, including "The future of news consumption", "News agencies – challenges and opportunities of new technologies and social media", "News agency innovation", "Training journalists for a multi-media future", "Protecting the journalists' mission: freedom, access, safety and conflict zones". It also featured discussion on problems facing journalism, and forms of cooperation between news agencies and different social media platforms.
AZERTAC will chair NAWC and OANA in 2016-2019.
Baku hosts Formula 1 European Gran Prix and 42nd Chess Olympiad
Baku hosted the Formula 1 Grand Prix of Europe on June 17-19.
The Baku Grand Prix enjoyed a global audience of 500,000,000 from 187 countries, the eighth round of the Formula 1 World Championship.
Nico Roseberg of Mercedes won the race.
Baku also hosted the 42nd World Chess Olympiad on September 1-14. More than 1,600 chess players in 181 men's and 142 women's teams competed at the Olympiad. This is the record figure for the number of participant countries in the history of Chess Olympiad.
Azerbaijan competed with three men's and three women's teams.
Foundation stone laid for Mingachevir Industrial Park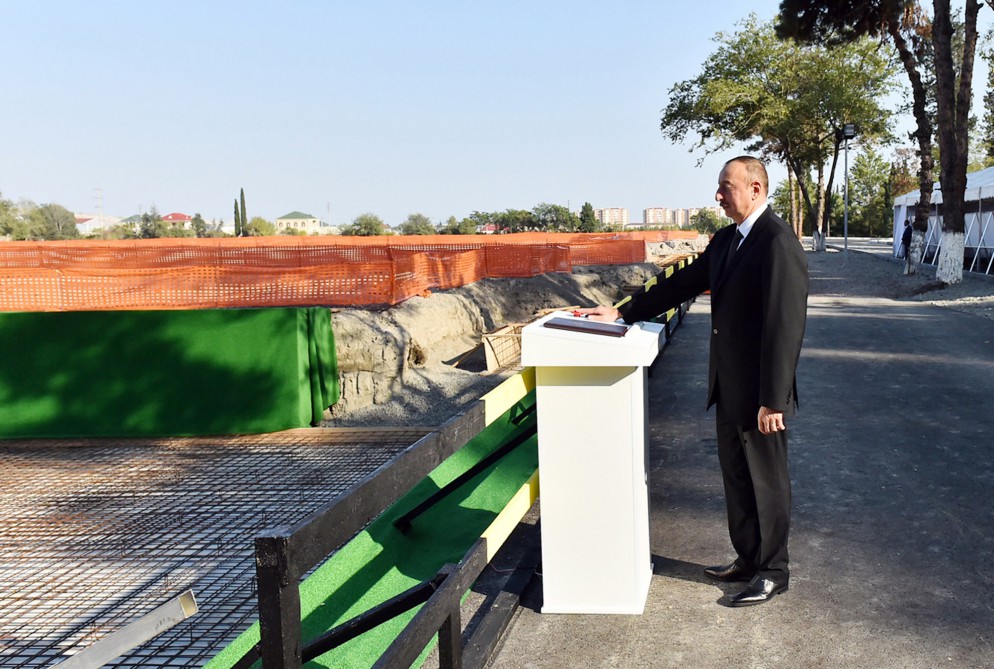 Azerbaijani President Ilham Aliyev attended a ground breaking ceremony of Mingachevir Industrial Park on September 21.
Nine enterprises will be built in the Mingachevir Industrial Park.
Medical cosmetics manufacturing enterprise, and the largest garment factory in Azerbaijan and the whole Caucasus will also be created here in order to meet the industry`s demand and reduce dependence on imports.
Mingachevir Industrial Park is expected to create from 2,000 to more than 5,500 new jobs. It will play an indispensable role in the development of light industry in Azerbaijan.
Avtovagzal and Memar Ajami new metro stations inaugurated
Azerbaijani President Ilham Aliyev attended the opening of Avtovagzal and Memar Ajami stations of Baku Metro on April 19.
Construction started in September, 2009. The world's leading companies designed Avtovagzal-Memar Ajami tunnels and Memar Ajami station.
Local raw materials were used in the construction of both metro stations.
First test train on Ukraine-Georgia-Azerbaijan-Kazakhstan-China route launched
Ukrainian Vice Prime Minister Gennadi Zubko, Minister of Infrastructure Andrey Pivovarsky, Minister of Econiomic Development Aivaras Abromavicius and other senior officials attended a ceremony to launch the first test train on Ukraine-Georgia-Azerbaijan-Kazakhstan-China route on January 15.
The route includes Ilichevsk-Batumi sea ports on Black Sea and Alat-Aktau-Port ferry crossings on the Caspian Sea. The experimental voyage will include ferry and land routes. Eight trains will travel on this route.
© Content from this site must be hyperlinked when used.
Report a mistake by marking it and pressing ctrl + enter
Other news in this section
Text contains orthographic mistake
Enter your note