CULTURE
Azerbaijan attends International book fair in London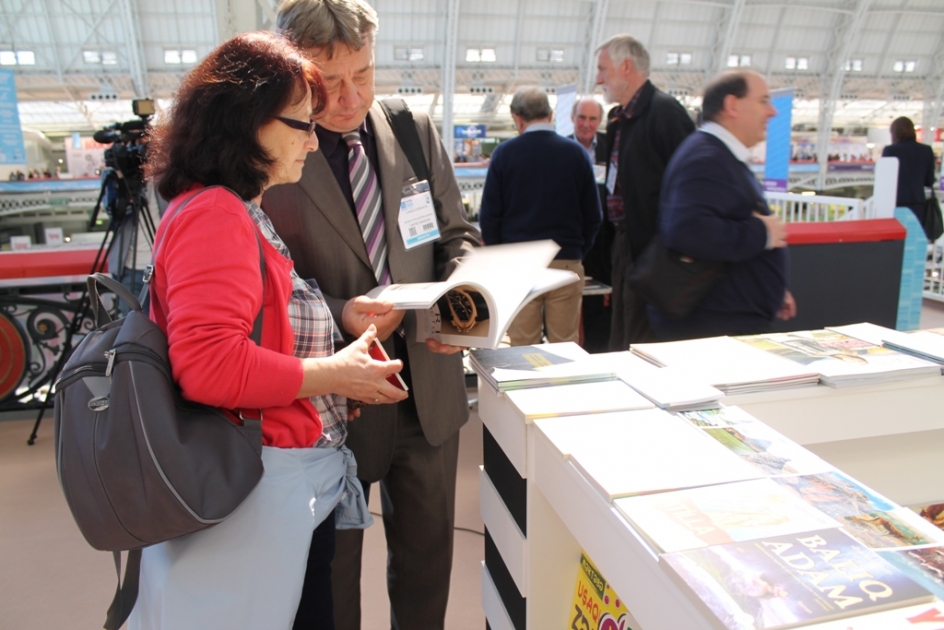 London, April 15, AZERTAC
Azerbaijani delegation attends the next International Book Fair in London, organized by the Ministry of Culture and Tourism, supported by Intercultural Society and Embassy of Azerbaijan in the Great Britain. The promotion of Azerbaijani culture, publishing and printing sector in the fair is an essential tool for informing about the large-scale construction works carried out in the country.
Azerbaijan's stand is organized in 40 square meters area with the image of the Maiden Tower. The editions of the Ministry of Culture and Tourism, the Heydar Aliyev Foundation, Translation Center at the Cabinet of Ministers of the Republic of Azerbaijan, "Galam", "Radius", "Altun Kitab" publishing houses, books and booklets about Karabakh and culture, history, literature, tourism potential of Azerbaijan, as well as detailed information about the first European Games "Baku-2015" are shown there.
The stand also pays special attention to services of Azerbaijan's First Lady, President of the Heydar Aliyev Foundation, UNESCO Goodwill Ambassador Mehriban Aliyeva. It reflects the achievements in music, theater, arts and other fields as a result of her patronage.
Nearly 500 public and private publishing houses from Europe's largest countries, as well as US, Canada, Japan, China, Korea, Saudi Arabia, India and Turkey are taking place in the fair, successfully operating for more than 40 years, since 1971, organized every year on a regular basis .
The Azerbaijani delegation attended book fair for the first time in 2009.
Mr. Aslan Jafarov – Senior Advisor of the Publishing, advertisement and Information Department of the Ministry of Culture and Tourism of Azerbaijan Republic, Karim Tahirov, the director of Azerbaijan National Library, Afaq Masud, the director of the Translation Center and others represent the country.
The exhibition will run until April 16.
Other news in this section