Azerbaijan's Foreign Ministry: Armenia should stop attempts to hinder reintegration contacts with Armenian residents
AzerTAg.az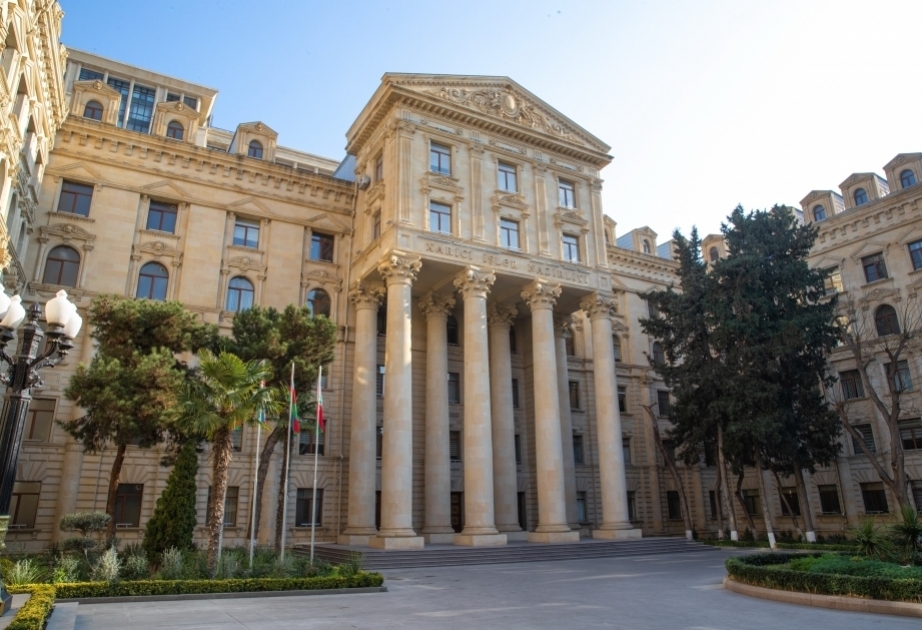 Baku, March 19, AZERTAC
"Armenia, not forgetting its pattern of putting forward conditions, now interferes with the process of reintegration of the Armenian residents of Azerbaijan. In order to prevent Azerbaijan's determined activity in the direction of conducting a dialogue with the Armenian residents, the Armenian side does provocations that induce the representatives of the Armenian residents to oppose the proposal on holding the next dialogue in Baku, while putting forward 3 conditions for the process," said head of the Press Service Department of Azerbaijan's Foreign Ministry Aykhan Hajizada as he commented on anti-Azerbaijani statement of the Ministry of Foreign Affairs of Armenia dated March 18.
"It seems that the Armenian side has not adapted to Azerbaijan's successful dialogue with the Armenian residents in the last two years on the construction of the new Lachin road, the Sarsang reservoir and in a number of other directions. The fact that the Armenian side does not hide its hostile attitude towards the term "reintegration" and describes this concept as a challenge to dialogue and peace, indicates its intention to continue its groundless territorial claims under new forms and new names. If the Armenian side is interested in peace in the region, it should stop the attempts to interfere with and hinder resolute reintegration contacts of the central authorities of Azerbaijan with the Armenian residents," Hajizada underlined.
© Content from this site must be hyperlinked when used.
Report a mistake by marking it and pressing ctrl + enter
Other news in this section
Text contains orthographic mistake
Enter your note