Azerbaijan`s Foreign Ministry: Promotion of our interests within framework of new realities emerging in region was a priority
AzerTAg.az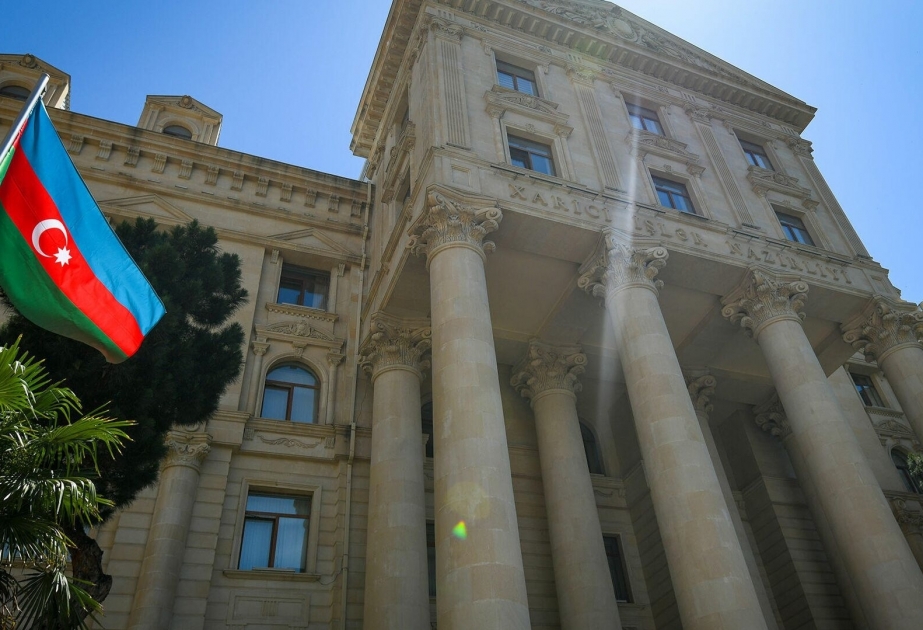 Baku, December 30, AZERTAC
"Promotion of our interests within the framework of the new realities emerging in the region by ensuring Azerbaijan's territorial integrity and international law was a priority. As a result of the end of the conflict between Armenia and Azerbaijan with the trilateral declaration of the leaders of Azerbaijan, Russia and Armenia dated November 10, 2020, the establishment of relations between Armenia and Azerbaijan on the basis of mutual recognition and respect for sovereignty, territorial integrity and state borders was one of the main directions of the foreign policy in 2022," Azerbaijan's Ministry of Foreign Affairs said in a press release on the results of 2022.
"During the year, as a result of continuous, consistent and resolute steps, the peace agenda promoted by Azerbaijan was acknowledged by the international community, during this period contacts with the mediation and organization of international partners were advanced in the format of direct bilateral negotiations with Armenia on the basis of the agenda promoted by Azerbaijan," the ministry emphasized.
"The normalization agenda is based on three main directions, such as the preparation of a peace treaty that will determine the basis of bilateral relations between Armenia and Azerbaijan, the delimitation of the state border, and the restoration of transport and communication links between the two states," the ministry noted.
"In this vein, based on the 2021 proposal by Azerbaijan to sign a peace treaty, preparation and submission by Azerbaijan of the basic principles on the peace treaty to Armenia in February of this year, Geneva meeting between the delegations of Azerbaijan and Armenia held on October 2, 2022, which laid the foundation of practical negotiations on the peace treaty constituting the main foundation of future bilateral relations between the two countries, as well as the establishment of border delimitation commissions in both sides and meetings of this commissions on the bilateral basis, could be mentions as major developments," the ministry added.
© Content from this site must be hyperlinked when used.
Report a mistake by marking it and pressing ctrl + enter
Other news in this section
Text contains orthographic mistake
Enter your note