BHOS holds record for number of students who earned 700 points
AzerTAg.az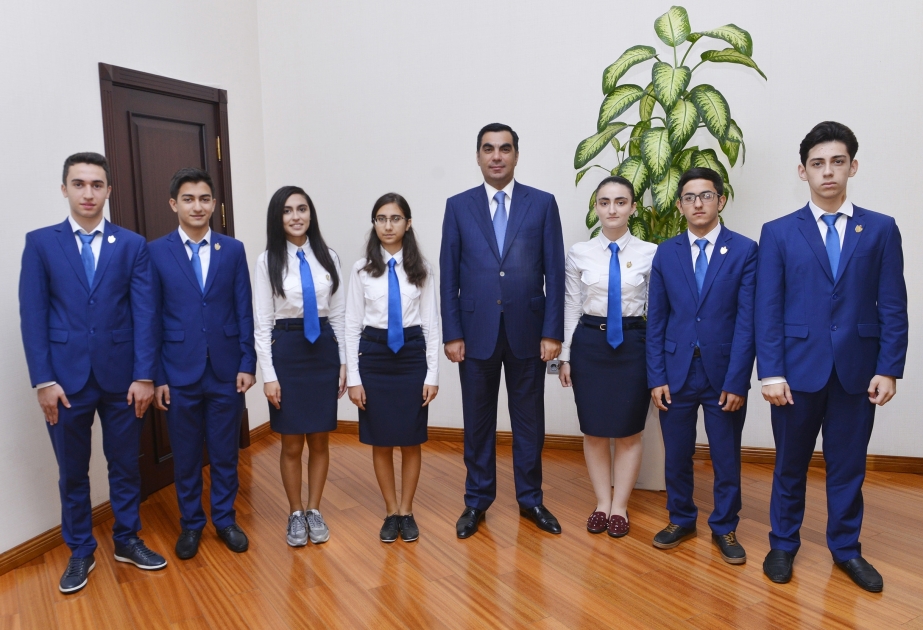 Baku, October 20, AZERTAC
This year Baku Higher Oil School (BHOS) has become the first among national higher educational institutions for many indicators including number of first-year students who obtained the best score at the entrance exams. According to statistical data, seven out of 15 prospective students earned 700 points during the exams on the 1st group of specialities and all of them chose to study at BHOS. Five persons are Process Automation Engineering students, and two persons are Chemical Engineering students.
Speaking at a meeting with the students, Rector Elmar Gasimov said that he highly appreciated their decision to study at BHOS, which is one of the most prestigious and dynamically developing higher educational institutions in the country. In his words, he is very pleased to see the young people whose success is a source of pride to all Azerbaijani people among BHOS undergraduates. The rector talked to the students about their plans for future, gave them some advices and recommendations and wished to achieve new successes in their studies.
© Content from this site must be hyperlinked when used.
Report a mistake by marking it and pressing ctrl + enter
Other news in this section
Text contains orthographic mistake
Enter your note