CULTURE
Chang- a medieval Azerbaijani musical instrument, symbolizing country's rich cultural heritage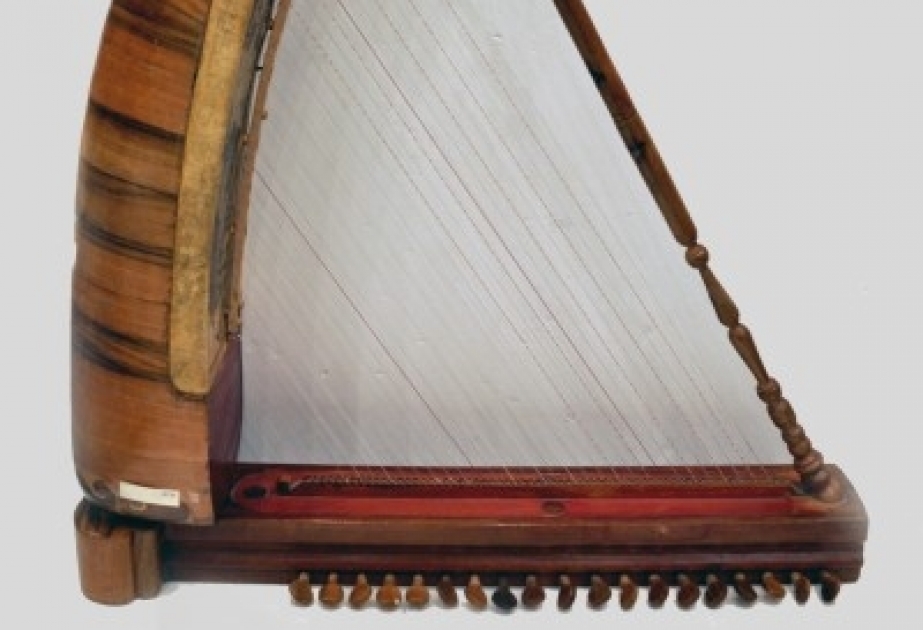 Baku, March 16, AZERTAC
Harp is a world-famous, ancient, stringed musical instrument.
The instrument dates back to 3500 BC, to the period of Sumerian civilization.
The instrument is widely used in Egypt, the Middle East, Africa and Europe.
Chang, is a harp-like ancient Azerbaijani instrument.
During the archeological excavations carried out in Azerbaijan's ancient cultural center, the city of Barda, a piece of ceramic ware, depicting a woman playing the chang was found. The piece dated back to the 4th-3rd centuries BC.
According to various sources, chang was widely used in Azerbaijan in the Middle Ages and had approximately 18-24 strings.
One can assume that the word "chang" means "hold" and "cling".
It consists of 30 tunes with chromatic sequence.
Chang is played as a solo or ensemble instrument.
Share news on social media
Follow us on social network
Other news in this section