WORLD
Companies 'visualize' sound to help the hearing impaired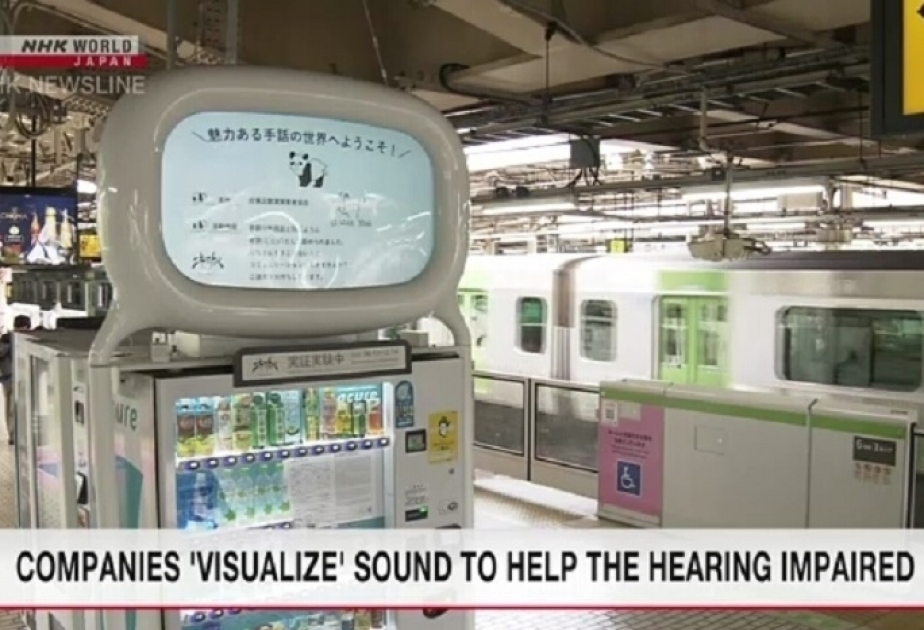 Baku, July 25, AZERTAC
More businesses in Japan are taking steps to make life easier for the hearing impaired by visualizing sound, according to NHK World-Japan.
East Japan Railway test-launched a system in June at Ueno Station, a commuter hub in Tokyo.
It uses artificial intelligence to analyze sounds like approaching trains or public announcements. These are then transcribed on a display above the platform.
Honda Tatsuya of major Japanese electronics company Fujitsu that developed the system says "We had many discussions about the font and how to make the graphics more catchy. The designer is a person with a hearing impairment. We hope this project will help build awareness about the hearing impaired."
The railway operator will continue the tests until December. The aim is to install the system at other stations after getting feedback from users.
Meanwhile, an IT firm in Tokyo started offering a smartphone app last year that identifies everyday sounds and displays them to users.
When the app detects a pre-registered sound, such as a fire alarm going off or an ambulance driving by, it sends out a notification or turns on the smartphone's light.
Users also can record and register new sounds to match their living environment. That could be a home intercom or a baby's cry.
Other news in this section