MILITARY
Defense Ministry: The next graduation of the Officers Development Course was held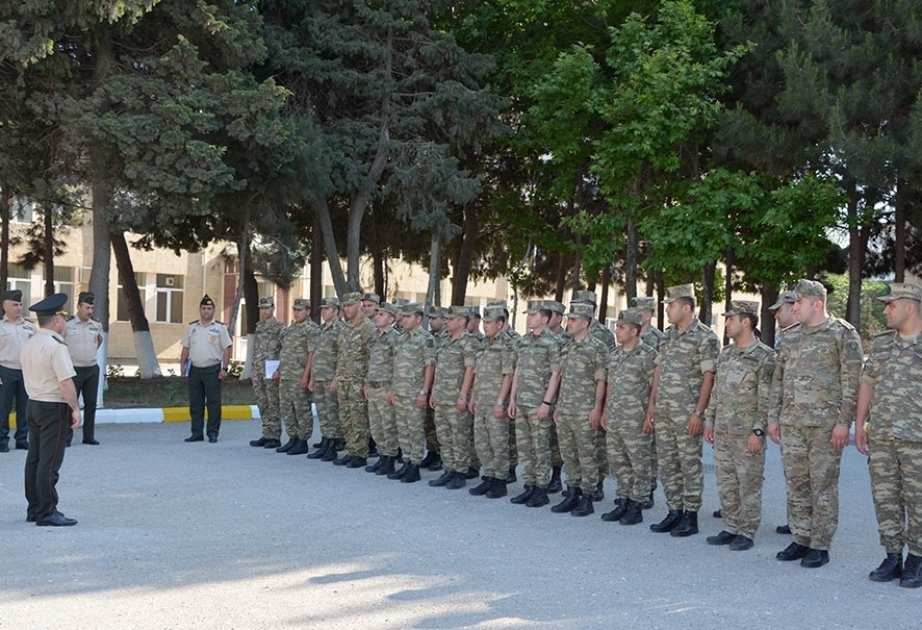 Baku, June 6, AZERTAC
The next graduation of the Officers Development Course held with the trainees of the "Psychologist" military specialty training group was at the Training and Educational Center of the Azerbaijan Army.
The final exam was held to check the theoretical knowledge, qualifications and physical training of psychologists, Azerbaijan`s Ministry of Defense told AZERTAC.
According to the results, the listeners who successfully completed the courses were awarded certificates.
It should be noted that the main objective of the course is to increase the level of professionalism of servicemen, assessment of the psychological state of military personnel, as well as the development of their practical skills in the study of socio-psychological processes in military teams.
Other news in this section