Hong Kong ship sinks off Japan's southwest coast, 9 missing
AzerTAg.az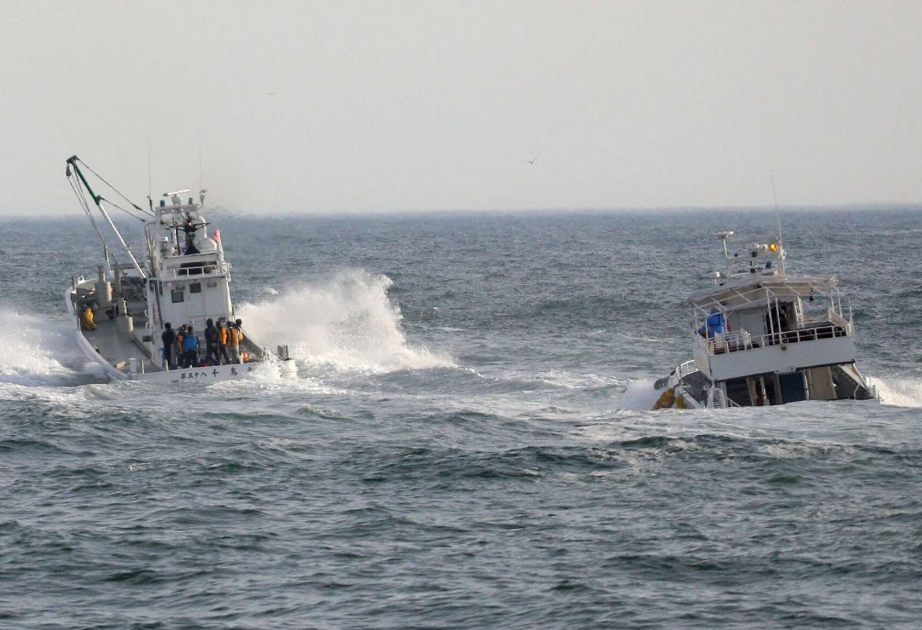 Baku, January 25, AZERTAC
At least nine people are missing after a cargo ship sank off the coast of the southwestern province of Japan late Tuesday night, according to Anadolu Agency.
The Japan Coast Guard said a cargo ship with 22 crew members, including 14 Chinese and eight Burmese, sunk off the coast of southwestern Nagasaki province.
So far, 13 people have been rescued while an intensive search for nine others is going on.
The Hong Kong-registered 6,551-ton Jintian made a "distress call" via a satellite phone around 11:15 p.m. local time (1415GMT), about 110 kilometers (68 miles) west of the Danjo Islands, the coast guard said.
It was a private vessel, sailing nearby, that rescued the first four crew members. The vessel later "alerted the coast guard that the crew members had been able to transfer to lifeboats before the ship sank," Tokyo-based Kyodo News reported.
The crew informed the coast guard that their ship had "tilted and is flooding."
© Content from this site must be hyperlinked when used.
Report a mistake by marking it and pressing ctrl + enter
Other news in this section
Text contains orthographic mistake
Enter your note