POLITICS
Kassym-Jomart Tokayev: Cooperation between Kazakhstan and Azerbaijan is fully in line with level of strategic partnership and alliance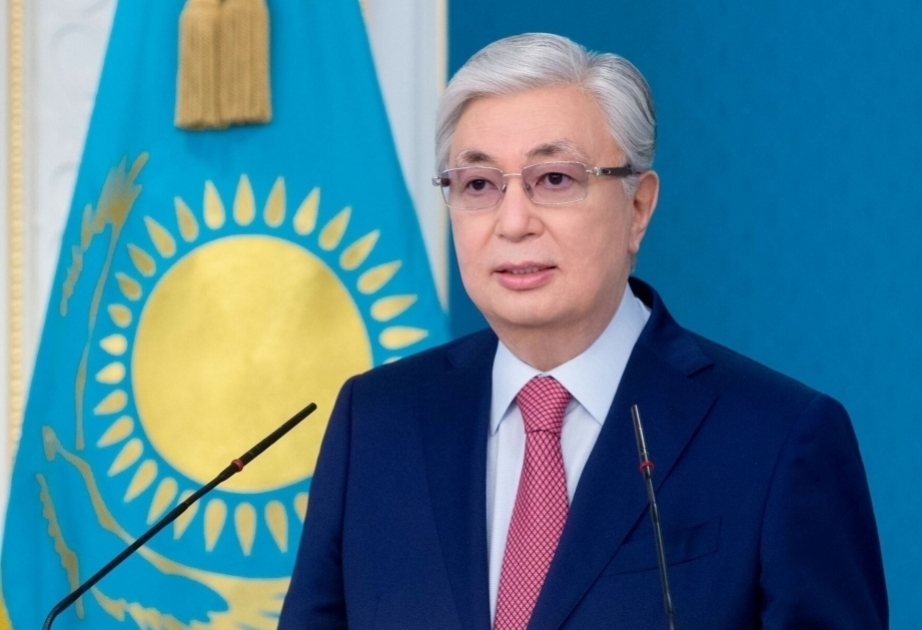 Baku, May 27, AZERTAC
"I am convinced that under your strong leadership, Azerbaijan will continue moving forward along the path of sustainable development by realizing its high goals and tasks of nation building," said President of Kazakhstan Kassym-Jomart Tokayev in his letter of congratulation to President Ilham Aliyev on the occasion of the Azerbaijan's national holiday - the Independence Day.
"Your country welcomes this landmark day as a state with nationwide unity, which made great strides in socio-economic development and enjoys high authority on the global scale.
It is with great pleasure that I note the high dynamics of cooperation between Kazakhstan and Azerbaijan, which is enriched by new qualitative content and fully in line with the level of strategic partnership and alliance," Kassym-Jomart Tokayev added.
Other news in this section