WORLD
New Turkish Foreign Minister Hakan Fidan assumes office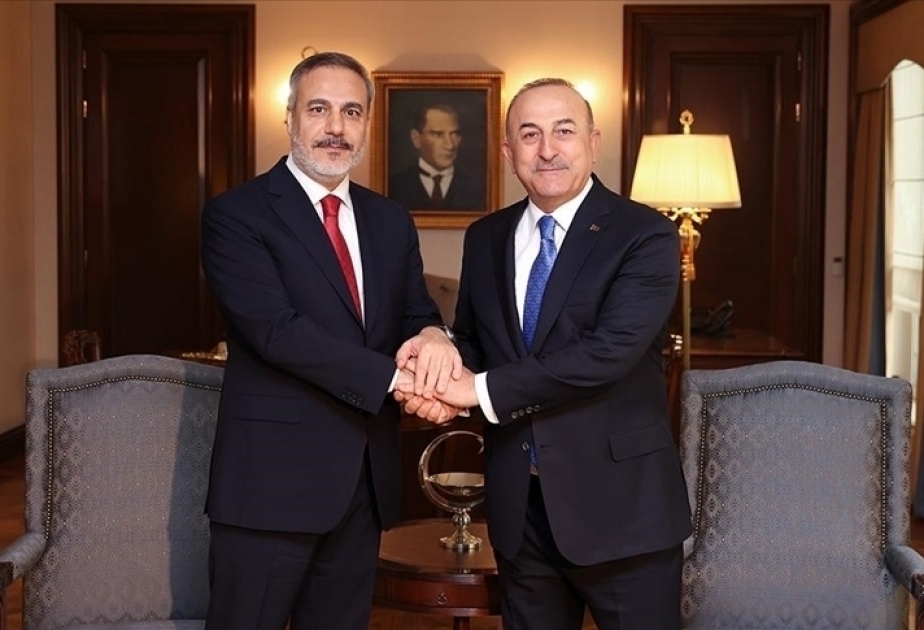 Baku, June 5, AZERTAC
Fidan, who previously served as Türkiye's intelligence chief, appointed foreign minister by President Erdogan, according to Anadolu Agency.
Türkiye's newly appointed Foreign Minister Hakan Fidan took charge of the ministry from his predecessor Mevlut Cavusoglu on Monday.
"I will do my best for the peace, security and welfare of our state and nation," Fidan said at the handover ceremony.
Fidan vowed to continue to advance the national foreign policy vision based on the sovereignty of the nation's will.
Cavusoglu, for his part, said during his term, he followed entrepreneurial and humanitarian foreign policy and protected Türkiye's interests all over the world.
"I hand over the flag of the Foreign Ministry, which I carried for 8 years, 6 months and 13 days, to my brother Hakan Fidan," he added.
Fidan, who served as National Intelligence Organization (MIT) chief since 2010, was appointed foreign minister by President Recep Tayyip Erdogan.
Erdogan on Saturday unveiled his new Cabinet after attending the oath-taking and inauguration ceremonies at the parliament and presidential complex in the capital Ankara, respectively.
Foreign ministers worldwide extended congratulations to Fidan on his appointment.
Fidan, 55, was appointed MIT chief by then-prime minister Erdogan in May 2010. Before his appointment to MIT, Fidan worked in Erdogan's office as a deputy undersecretary.
He is married and has three children.
Other news in this section