President Ilham Aliyev: Armenia has destroyed our cultural heritage in Western Azerbaijan
AzerTAg.az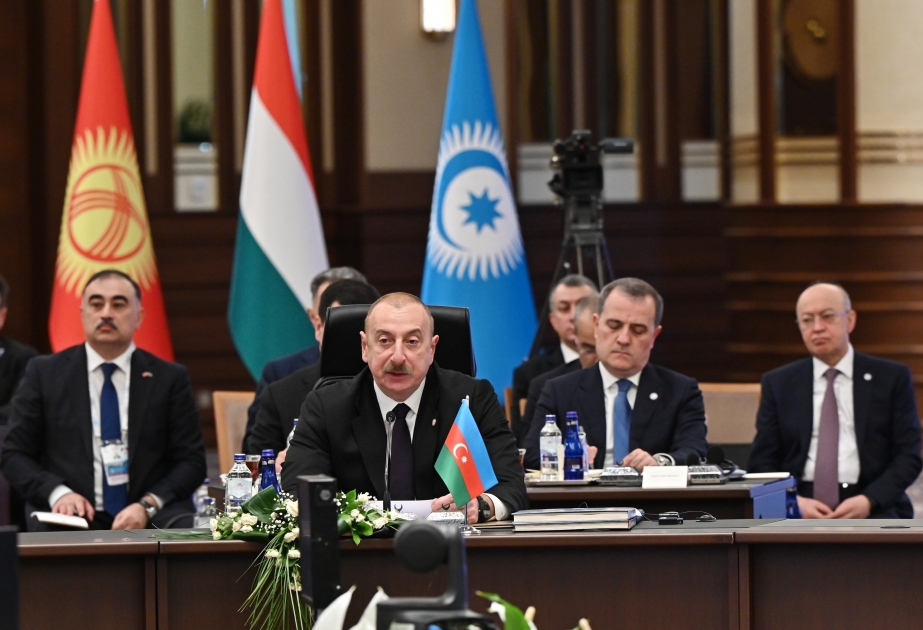 Baku, March 16, AZERTAC
The decision of the Soviet government in November 1920 to separate West Zangezur, our historical land, from Azerbaijan and hand it over to Armenia led to the geographical separation of the Turkic world. By 1991, all Azerbaijanis were driven out forcefully of the territory of present-day Armenia, said President of Azerbaijan Ilham Aliyev as he addressed the Extraordinary Summit of the Heads of State of the Organization of Turkic States in Ankara.
"As in Karabakh and East Zangezur, Armenia has also destroyed our cultural heritage, mosques and historical sites in present-day Armenia – in Western Azerbaijan. The Azerbaijani community has repeatedly appealed to UNESCO to send a fact-finding mission to monitor the Azerbaijani people's cultural heritage in present-day Armenia and expects a positive response from UNESCO," the head of state added.
© Content from this site must be hyperlinked when used.
Report a mistake by marking it and pressing ctrl + enter
Other news in this section
Text contains orthographic mistake
Enter your note