POLITICS
"The AI Revolution: How Azerbaijan is Leading the Charge"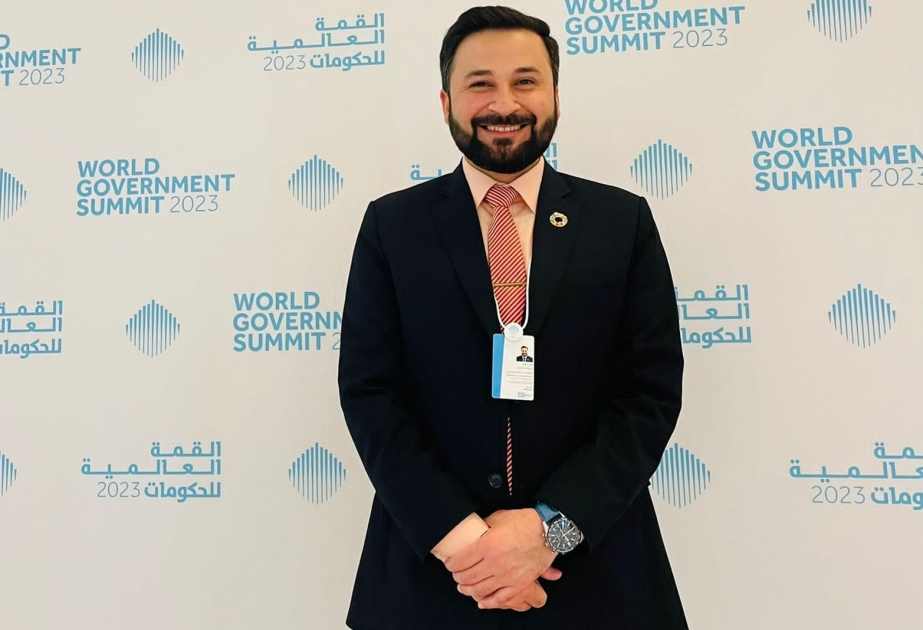 Baku, April 8, AZERTAC
Artificial Intelligence (AI) has brought about a revolutionary change in the way we live, work, and interact with our surroundings. The impact of AI is evident in various aspects of our lives, from voice assistants like Siri and Alexa to self-driving cars. Chatbots are the latest addition to this ever-growing list of AI applications. Chat GPT (Generative Pre-trained Transformer) is a cutting-edge language model developed by OpenAI that has the ability to converse with humans using natural language and provide personalized responses by understanding their intent.
Chat GPT leverages the power of deep learning techniques to generate text that is remarkably similar to that written by humans. It has been trained on a massive corpus of text data and can provide coherent and relevant responses to an extensive range of prompts. Chat GPT has the potential to be used in numerous applications, including customer service chatbots, language translation, and even creative writing. This technology is a prime example of how AI is transforming the world and providing innovative solutions to long-standing problems.
The other most striking example of this change is the increasing use of AI-powered virtual assistants, such as Amazon's Alexa and Google Assistant. These assistants are becoming an integral part of our daily routines, helping us with everything from setting reminders to ordering groceries.
Perhaps the most powerful aspect of these virtual assistants is their ability to understand and respond to natural language commands. This means that, instead of having to memorize specific commands or navigate through menus, we can simply speak to our assistants as if they were human. This has made these devices incredibly accessible, even to young children.
Take, for example, the story of a young child who, upon hearing that his grandmother was ill, said "Hi Alexa, please pray for my grandmother." This simple command was all it took for Alexa to not only understand the child's request, but also to respond in a way that was both comforting and reassuring. Alexa was able to provide the child with a prayer for his grandmother, and in doing so, helped to ease the child's worries and provide him with a sense of comfort and security.
Another area where AI is changing our lives is in the field of healthcare. AI is being used to analyze medical images, such as X-rays and MRIs, and to help doctors diagnose diseases more quickly and accurately. This is helping to improve patient outcomes and to reduce the costs of healthcare.
AI-powered virtual assistants are also improving the way we communicate with each other, making it easier to stay in touch even when physically far apart. However, we must ensure responsible and ethical use of AI, mitigating potential negative impacts on society.
At the World Government Summit in Dubai held in February 2023, the focus was on AI and emerging technologies, with the need for countries to invest in AI education to stay competitive in the global race. Azerbaijan, under the leadership of H.E. Mr Ilham Aliyev, has made impressive strides in AI and emerging technologies. Azerbaijan's commitment to digitization and innovation has placed it at the forefront of the global race for technological advancement.
One of Azerbaijan's most significant achievements in AI initiatives is the ASAN Service, which won the Global Government Excellence Award at the 10th World Government Summit in Dubai and was named the Best Government Service in the World. This innovative platform has transformed the way citizens interact with the government by providing a one-stop-shop for all government services and simplifying bureaucratic processes.
Besides, Azerbaijan has launched several other initiatives to foster innovation and growth in AI, including an AI Research Center, which develops cutting-edge technologies and fosters collaboration between academia, industry, and government. Azerbaijan has also signed agreements with global tech giants like Microsoft and Huawei to foster research and development partnerships in emerging technologies such as AI, blockchain, and the Internet of Things.
President H.E. Mr Ilham Aliyev's vision and leadership have played a pivotal role in Azerbaijan's progress in AI. His commitment to digitalization and innovation has created a favorable environment for technological advancement and growth, making Azerbaijan a leader in the region and a model for other countries looking to leverage the power of technology for economic and social development.
Pakistan also needs to prioritize STEAM education, particularly AI, to stay competitive in the global market. This involves introducing AI courses at school, providing teacher training and resources, and creating opportunities for students to interact with AI technologies. Investing in AI education can help Pakistan leverage its large youth population and prepare them for new career paths and the jobs of the future.
Collaboration between the government, private sector, and civil society of Pakistan and Azerbaijan is crucial to promoting AI education and ensuring its benefits are accessible to all, regardless of geography or socio-economic status. To bridge the gap between the global north and south in access to and proficiency in emerging technologies, equal opportunities for everyone to benefit from AI's transformative power must be provided.
COMSATS, the Commission on Science and Technology for Sustainable Development in the South, plays a vital role in promoting Science, Technology, and Innovation in the global south through South-South cooperation. Its newly appointed Executive Director, Ambassador Dr. Mohammed Nafees Zakaria, has initiated various programs in emerging technologies and AI in a short span of time.
Both Pakistan and Azerbaijan must invest in AI education, offering courses that prepare the youth for future jobs and contribute to the development of AI technologies in the global market. AI education equips young people with the critical thinking skills essential in today's digital age, opening up new career paths for them.
In summary, AI and other emerging technologies, including Chat GPT, have immense potential to revolutionize our world and offer innovative solutions to age-old problems. However, it is essential for Azerbaijan and Pakistan to prioritize investing together in AI education and courses to keep pace with the rapidly evolving global race for emerging technologies. Ensuring accessibility to AI education for all is crucial to ensure that everyone can reap the benefits of AI's transformative power. Collaboration between the government, private sector, and civil society of Pakistan and Azerbaijan is crucial to promoting AI education and ensuring its benefits are accessible to all, regardless of geography or socio-economic status. Only by doing so, can Pakistan and Azerbaijan become a strong contender in the global arena.
Engr. Qaiser Nawab, a highly esteemed international expert on the Belt and Road Initiative (BRI), Middle East, Central Asia, Azerbaijan and Africa. Mr Nawab is the Founder President of Pakistan-Azerbaijan Alumni Association (PAAA). With a passion for global peace and climate activism, Qaiser is also recognized as a prominent Pakistani youth leader, United Nations SDGs advocate, and freelance journalist.
Other news in this section