"The Cultural Capital of Azerbaijan: Shusha" booklet published in 7 languages
AzerTAg.az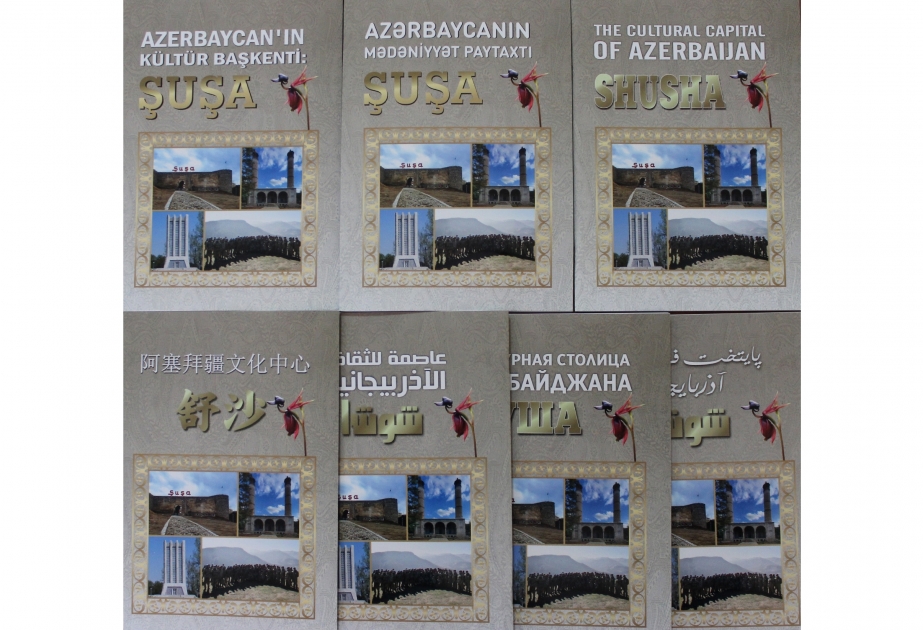 Baku, February 8, AZERTAC
"The Cultural Capital of Azerbaijan: Shusha" booklet, translated in seven languages, has been published by the Institute of the Oriental Studies after Ziya Bunyadov of the Azerbaijan National Academy of Sciences (AMEA).
Presented in Azerbaijani, Russian, English, Turkish, Arabic, Persian and Chinese languages, the publication aims to deliver the truth about Shusha to the world community.
The booklet provides insight into the historical and cultural heritage of Shusha, including the historical monuments, etymology of toponyms, as well as prominent cultural figures of the city. It highlights the Armenian atrocities committed against Shusha's historical and cultural monuments during the occupation.
Highlighting the 44-day Patriotic War, the booklet draws readers' attention to the heroism of Azerbaijani Army demonstrated during the liberation of the city of Shusha from the Armenian occupation on November 8, 2020.
The publication also mentions the restoration works carried out in the city.
© Content from this site must be hyperlinked when used.
Report a mistake by marking it and pressing ctrl + enter
Other news in this section
Text contains orthographic mistake
Enter your note