WORLD
UN Economic and Social Council marks 70th anniversary, cites 'central role' in sustainable development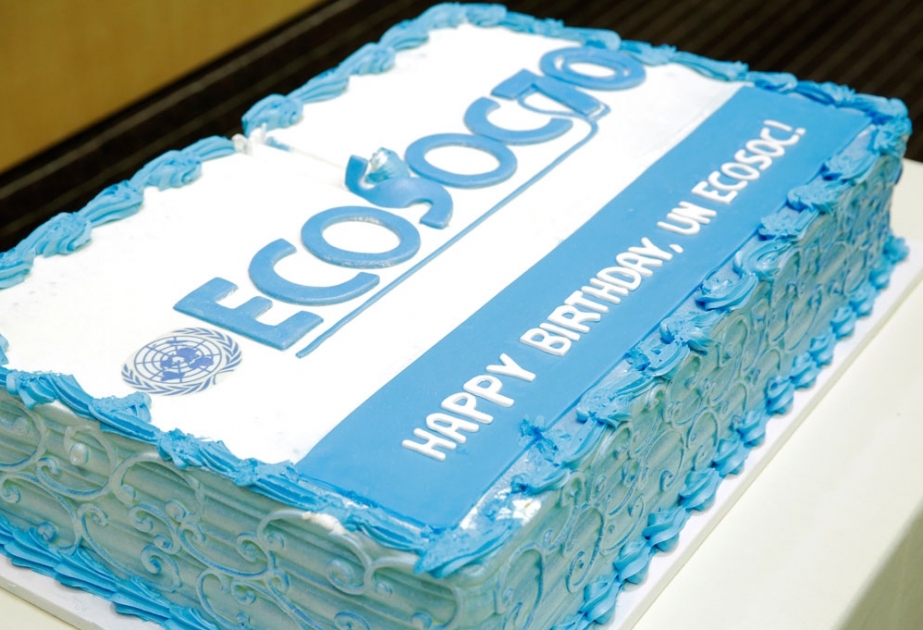 Baku, January 23, AZERTAC
Celebrating the 70th anniversary of the United Nations Economic and Social Council (ECOSOC), its current President highlighted the organ's central role in realizing the new Sustainable Development Goals (SDGs) which aim to wipe out poverty, fight inequality and tackle climate change over the next 15 years, according to the official website of the UN.
"We have a rich history in ECOSOC, but the bar has been raised," the Council's President, Oh Joon, told UN officials and delegates attending the commemoration at UN Headquarters in New York.
"We must deepen our thrust to work with Member States and other stakeholders to meet the growing expectations for transforming the world for the benefit of mankind," he emphasized.
ECOSOC's inaugural meeting was convened in January 1946 in London, with Sir Ramaswami Mudaliar of India chairing as its first President. Since then, the 54-member body has served as the central platform of the UN to address global economic, social and related issues. Indeed, at the centre of the UN development system, ECOSOC conduct cutting-edge analysis, agrees on global norms and advocates for progress towards collective solutions to advance sustainable development.
"The Council's primary role has been the formulation of policy recommendations for Member States and the coordination of development action by the UN system," Mr. Oh explained. "Seventy years on, the United Nations achieved another significant milestone by adopting the 2030 Agenda for Sustainable Development in September last year," he said.
ECOSOC's President described the new Agenda are being based on decades of devotion to advancing development. "It reflects a remarkable evolution in international development thinking since the United Nations was created in the aftermath of World War II. I believe that the work of this Council has been pivotal to that evolution," he insisted.
Also speaking at the event was the Deputy Secretary-General of the United Nations, who said the chamber of ECOSOC itself carries great symbolism.
"It was designed by my fellow countryman, Sven Markelius," said Jan Eliasson, a Swedish national. "In creating this beautiful room, there appears to be a flaw: part of the ceiling is unfinished. This serves as a fitting reminder that the work of ECOSOC will continue to be needed across the world."
He stressed that as the international community looks ahead, the work of the Council has "never been more crucial," as it serves as a "review platform for the SDGs, linking the global commitment to national action."
Other news in this section