CULTURE
YARAT Contemporary Art Space presents "Guilty Pleasure" group exhibition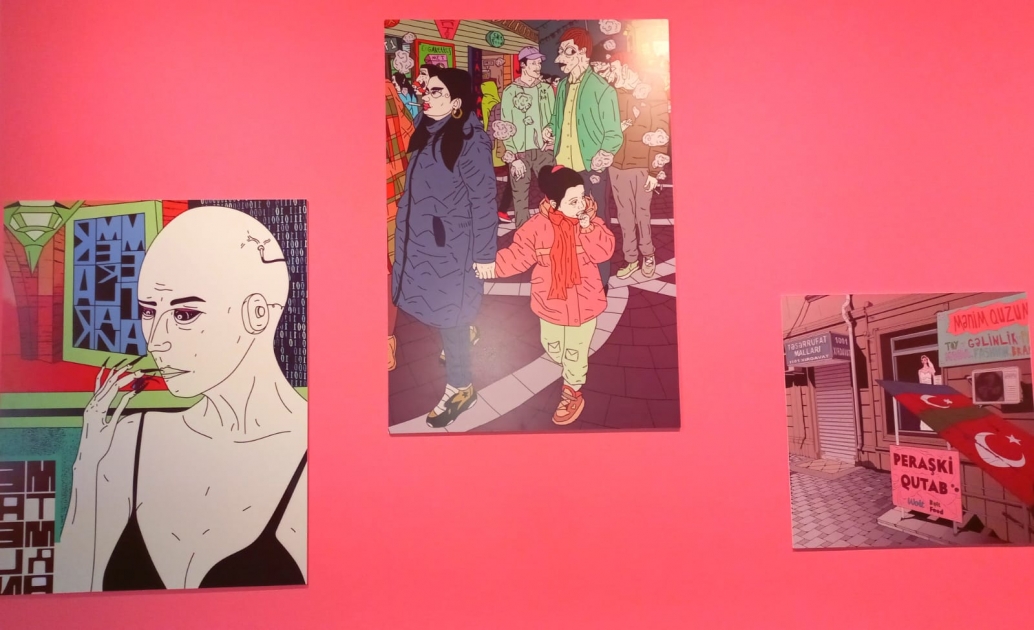 Baku, June 2, AZERTAC
YARAT Contemporary Art Space presented "Guilty Pleasure" group exhibition with emerging local artists, such as Aghaali Sadirli & Nailya Dadash-zade, Malak Bayramli, Aghababa Baghirov, Nihad J., Tamerlan Khalilov, Tamilla Mammadova, Nigar Samedzade, Narmin Zeynallı, "Kobranın ölüm rəqsi" at ARTIM Project Space.
"Guilty Pleasure" is a social term indicating something pleasurable that induces usually a minor feeling of guilt. The exhibition challenges traditional notions of taste and authenticity through a curious exploration of ever-evolving popular aesthetics through the realms of kitsch, imitation of originality, and consumerism culture.
Kitsch, in all its boldness, becomes a focal point in this exhibition, celebrating its undeniable glamour and delving into its versatility. In an age of relentless consumption and mass production, the traditional hierarchy of high values and kitsch becomes blurry. The exhibition embraces the superficial by bringing forward exaggerated sentimentality, instant emotional gratification, and effortless consumption in an ironic way.
"Guilty Pleasure" is a sarcastic wit to established norms of values and aesthetics, inviting the viewers to celebrate and embrace the joy in guilty pleasures and to reflect on the "something is so bad, it is good" paradox.
Expanding this idea, the exposition challenges conventional ideas of taste, encouraging one to examine personal biases and confront the cultural expectations that dictate what is considered acceptable or desirable. The exhibition juxtaposes the complex aspects of individual identity, lifestyle, traditions, pop culture, and value systems through aesthetics in the social context and aims to be challenging, eccentric, hilarious, and playful, making you laugh and cringe all at once.
Other news in this section