®

Azercell unveils new business identity and presents new digital product portfolio
AzerTAg.az
Azercell introducing a new generation of tariff plans and Digital Services for business customers called "My Business". It differs from the previous generation in particular by significantly bigger data allowances with 4G speeds, unlimited inter company calls and a new Integrated Suite of Digital Services. Control, predict and reduce your mobile communications spend with tariffs that keep your staff connected - wherever they are
The new Business Plans: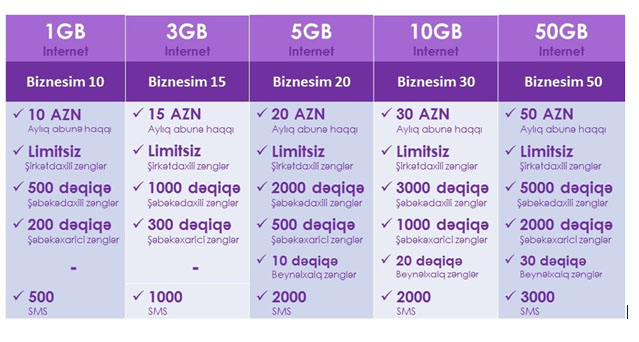 In addition to the above, Azercell offers to their business customers that they will activate the new tariff plans, a new integrated Suite of Digital Services such as, Domain Name Registration, Web Site creation, Bulk Communication, Profile Communication, etc.
According to Giorgos Chatzis, Azercell's director for the corporate segment: "Focusing on the customer and the need to put people at the center of the business is one of the key priorities which we have most identified and which we have included in the concept of our new product portfolio. We want to be the partner of choice for Azerbaijani companies, driving their Digital Transformation process through the provision of next-generation solutions and an increasingly personalized service."
For more information, please contact [email protected].
© Content from this site must be hyperlinked when used.
Report a mistake by marking it and pressing ctrl + enter
Other news in this section
Text contains orthographic mistake
Enter your note