ECONOMY
"AzInTelecom" and Turkish company "Cekino Group" hold joint conference on Information security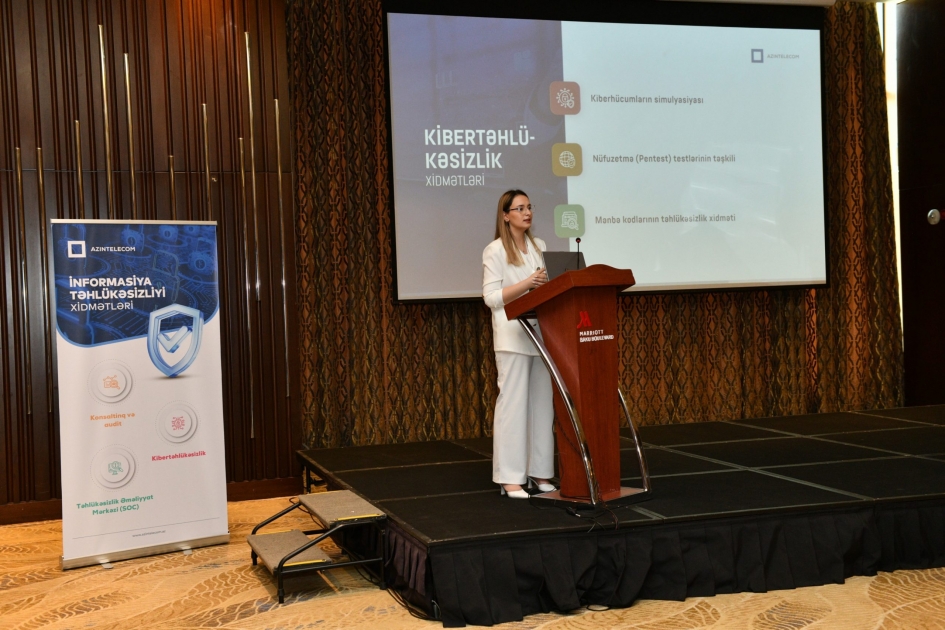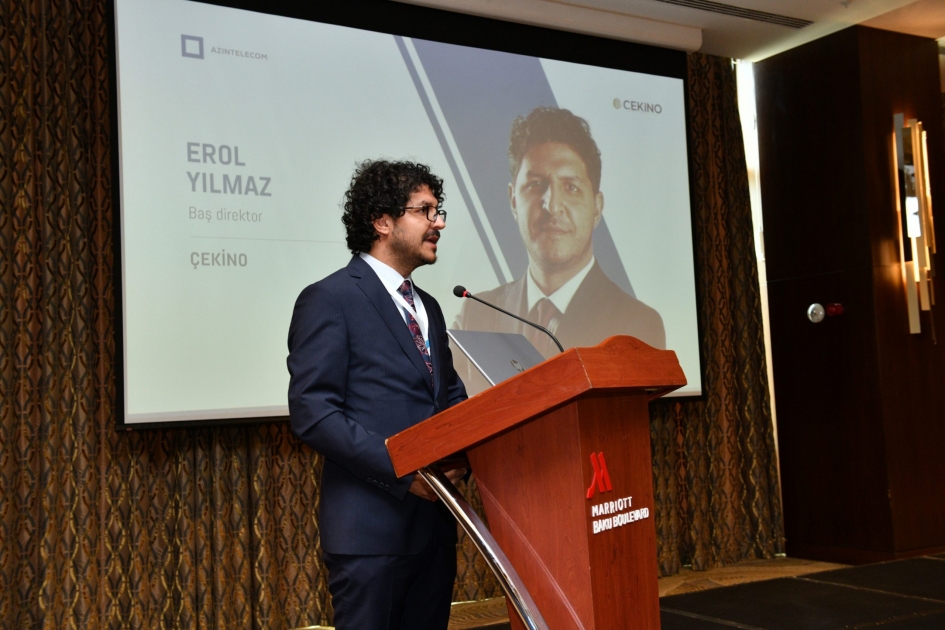 Baku, June 8, AZERTAC
Operating under the auspices of the Ministry of Digital Development and Transport AzInTelecom LLC together with "Cekino Group", one of Turkey's leading technology companies, held a conference in Baku on the topic "End User Security Management".
The conference, attended by people in charge and specialists of information security of government agencies and private companies, focused on end-user security risks, actions to be taken in response to such threats, and end-user security in general.
Farrukh Farajullayev, Director of Commercial Department of AzInTelecom, delivered an opening speech. He noted that the number of large companies and government agencies of the country rely on information resources which Azintelecom provides, international voice traffic between Azerbaijan and world countries, cloud solutions, centralized information systems and business solutions.
Elvin Balajanov, Chairman of the Board of Azerbaijan Cybersecurity Organization Association, emphasized that cybersecurity has become one of the most important nuances for all companies, and, the importance of compact cooperation between organizations operating in this field. Kamran Karimli, Head of the Information Security Department at AzInTelecom, spoke about the potential threats that we face in our daily activities, including end-user security risks.
AzInTelecom's Product Owner of information security Arzu Rahimli noted that taking preventive and interventional measures against risks plays an important role. Arzu Rahimli emphasized that AzInTelecom LLC, which provides information security audit, consulting, cybersecurity and Security Operation Center (SOC) services to government agencies and private companies, is also constantly working in this area and regularly exchanges knowledge with local and foreign companies.
Deputy CEO of Cekino Group, Arzu Jar, spoke in detail about the company, noting that Cekino, an information technology company, is taking important steps towards becoming a leading technology company through proactive and context-oriented technologies, integrated solutions focused on data and many years of experience.
During the conference, Cekino Group CEO Erol Yılmaz spoke about the system, end user and security, as well as the Gardiyan product created by the company. E. Yilmaz noted that this product is a digital solution that provides secure monitoring and management of the entire system in large networks from start to finish, provides information to system administrators in accordance with corporate strategy, and allows you to quickly take preventive measures against problems.
Erol Ozguner, Head of the Information Processing Department of the Istanbul Metropolitan Municipality, noted that there are 4 government agencies in the municipality and more than 53,000 employees in total. He also added that with the "Gardiyan" product, the secure monitoring and control of the system in the company's internal networks, as well as preventive measures against risks are carried out.
As part of the conference, a competition was organized and 10 participants were awarded.
Other news in this section