POLITICS
"Heydar Aliyev is Azerbaijan!" documentary made by AZERTAC to be broadcast on Public TV
VIDEO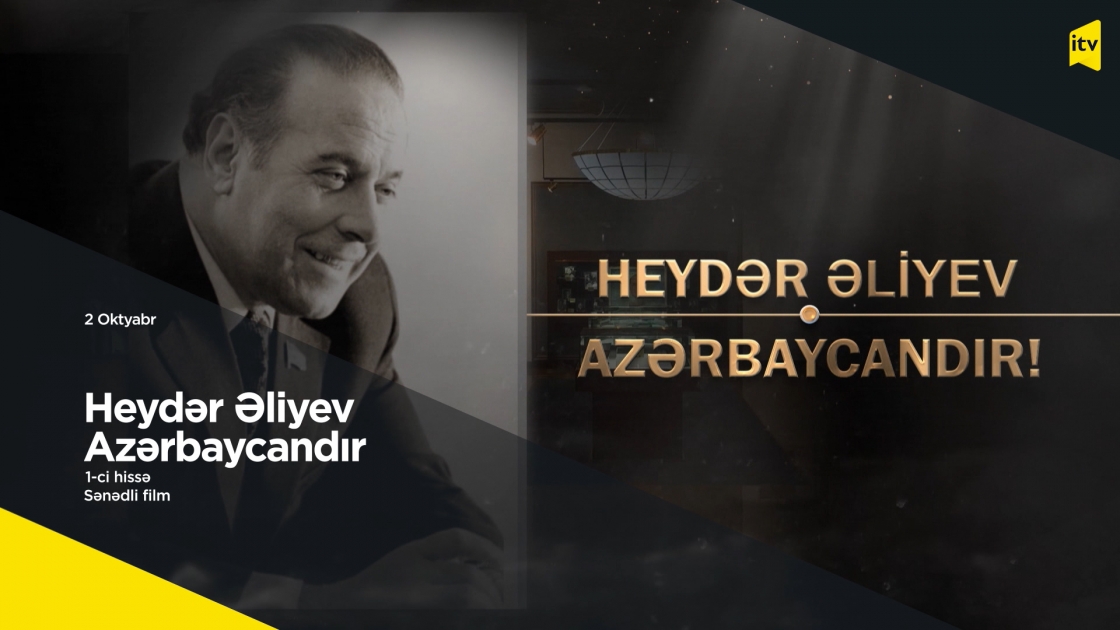 Baku, September 30, AZERTAC
The Azerbaijan State News Agency (AZERTAC) has made a two-part film dedicated to the 100th anniversary of Great Leader Heydar Aliyev.
"Heydar Aliyev is Azerbaijan!" film will feature 100 historical facts that played significant role in the development of Azerbaijan as a result of the socio-political activities of the genius.
Shootings were made in different regions of Azerbaijan. The documentary featured a lot of historical data. General producer of the film is Vugar Aliyev, Chairman of the AZERTAC Board, the production directors are Fariz Ahmadov and Seyran Mahmudoglu, and the screenwriter is Yunis Orujov.
The Public TV will air the first and second parts of the documentary "Heydar Aliyev is Azerbaijan" on October 2 and 3 at 21:00.
The first part narrates on the major developments in the countries in the period of Heydar Aliyev's leadership in Azerbaijan during both the Soviet era and the years after country's regaining its independence. There is a lot of information in the film regarding the massive projects Heydar Aliyev carried out to promote Azerbaijani culture, safeguard national and moral values, and build the country's economy.
The second part covered the years of the country's independence. The documentary mentions the large-scale projects implemented by the Great Leader as the founder of modern and independent Azerbaijan and his decisive political activity.
Other news in this section