SPORTS
Audi identifies Fernando Alonso as their prime target for their F1 debut in 2026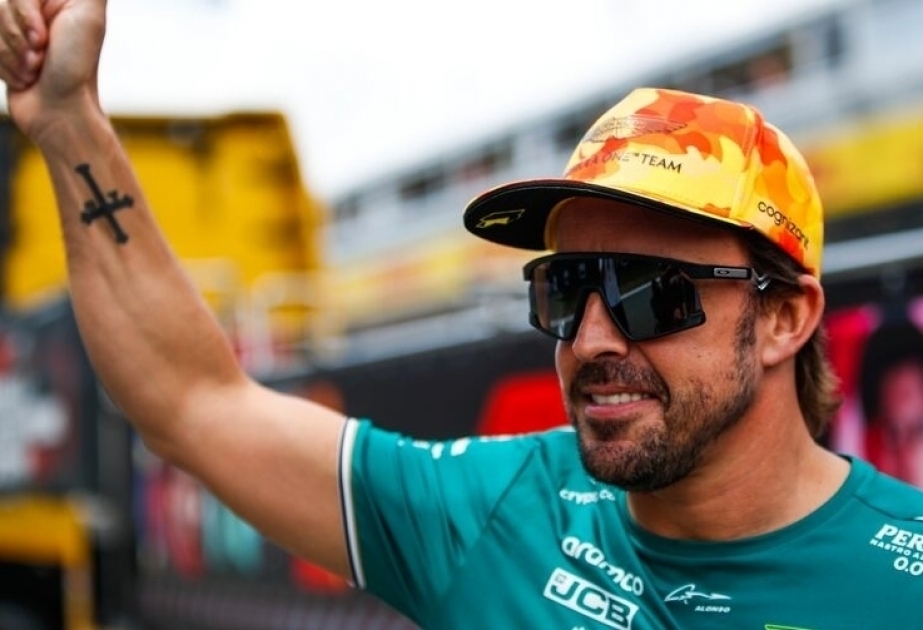 Baku, June 10, AZERTAC
Audi's highly anticipated debut in Formula 1 is scheduled for 2026, aligning with the implementation of new engine regulations in the sport, according to FirstSportz. The German giant's entry is timed to coincide with these regulatory changes. Several drivers have been speculated as their prime targets, ranging from Carlos Sainz to Sebastian Vettel. However, their newest target is the ever-successful Fernando Alonso.
In an interview with Mundo Deportivo, Sauber's managing director Alessandro Alunni Bravi acknowledged that despite being in his mid-40s at the time, Fernando Alonso would still be an appealing option for the team. He said, "I would always sign Fernando, even at 45 years or more. I was able to get to know him well at McLaren, when I was the manager of Stoffel Vandoorne, who was his team-mate."
"I was able to see first-hand the work he can do on a day-to-day basis as a driver, his ability, his great determination," Alessandro Bravi added. He expressed admiration for Fernando Alonso, acknowledging his championship-winning status and exceptional qualities as a driver. The Italian stated that it is a pleasure for him to witness Alonso's talent, and he emphasized the importance of recognizing the seasoned Spaniard as one of the top drivers in F1.
Although there are still two-and-a-half seasons of Formula 1 action yet to transpire before Audi's debut on the grid, discussions about drivers are underway. A strong car is only as good as a proficient lineup behind its wheel. The team aims to secure a development driver for this year and is actively exploring its options for race seats in the future.
The Four Rings reportedly strongly preferred Sebastian Vettel to take on the role of their main driver in 2026. However, it is widely known that the four-time world champion retired from racing at the end of the previous year and has shown no indication of reconsidering his decision. Considering Audi's emphasis on the "German factor," as evidenced by their production of Power Units in Germany, it is reasonable to assume that they would look to German icon Vettel as a leader when they enter the world of F1.
With the criteria of a driver from Germany being favored, Mick Schumacher's name was linked with Audi. His surname was also a factor, undoubtedly. As a Mercedes reserve driver who competed for Haas before being replaced by Nico Hülkenberg, Schumacher was considered one of the potential candidates to take the wheel. However, Carlos Sainz emerging as Audi's preferred choice to join their team overruled Schumacher as a candidate.
Carlos Sainz, who will be out of contract with Ferrari at the end of 2024, was considered a top contender for Audi. The fact that Andreas Seidl, who previously collaborated with Sainz at McLaren, assumed the role of Sauber's CEO at the beginning of the year adds another layer of potential reasoning behind the possibility of Sainz joining Audi. However, furious with the speculation, the Spaniard immediately quashed these claims.
Thus, the likes of veteran Fernando Alonso, who would be in his mid-40s when he joined, seem to be the new favorite. With plenty of time remaining before a final consensus is reached, it will be exciting to see how their driver line-up plays out before their entry.
Other news in this section