SCIENCE AND EDUCATION
Azerbaijan State Economic University and Oxbridge Educational Services sign Memorandum of Agreement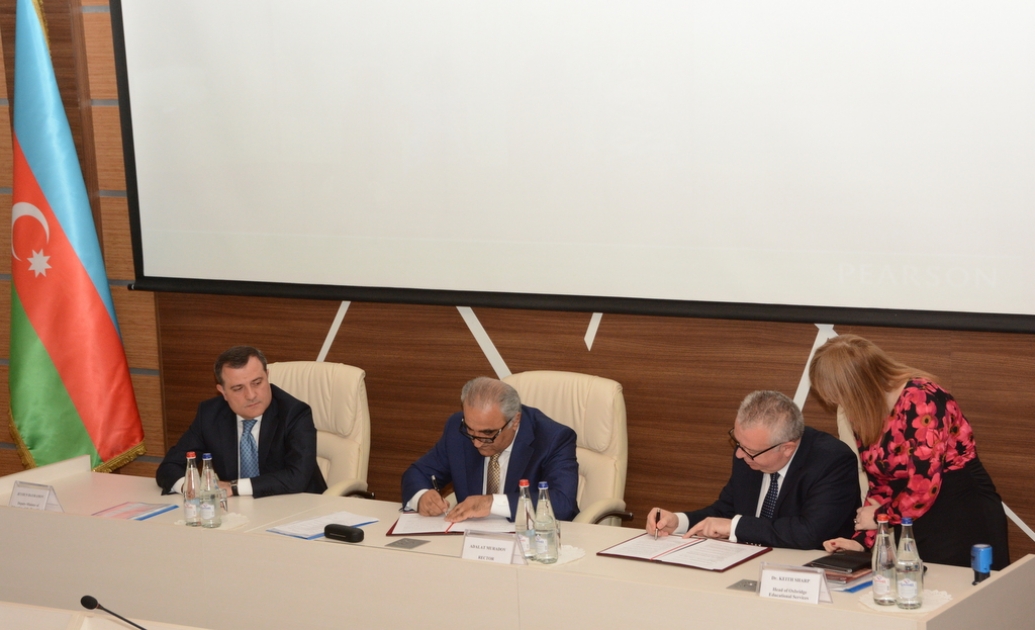 Baku, April 3, AZERTAC
Azerbaijan State Economic University (ASEU) and Oxbridge Educational Services, has inked a Memorandum of Agreement.
An event was held on this occasion at ASEU.
Rector of ASEU, prof. Adalat Muradov said that under the deal, along with the University's diploma the students would get a Bachelor's Degree of the University of London.
The event also presented the University of London Degree Program.
The document was inked by rector of ASEU Adalat Muradov and Director of Oxbridge Educational Services Keith Sharp.
Share news on social media
Follow us on social network
Other news in this section