REGIONS
Latvian Charge d'Affaires in Azerbaijan views traces of Ganja terror attack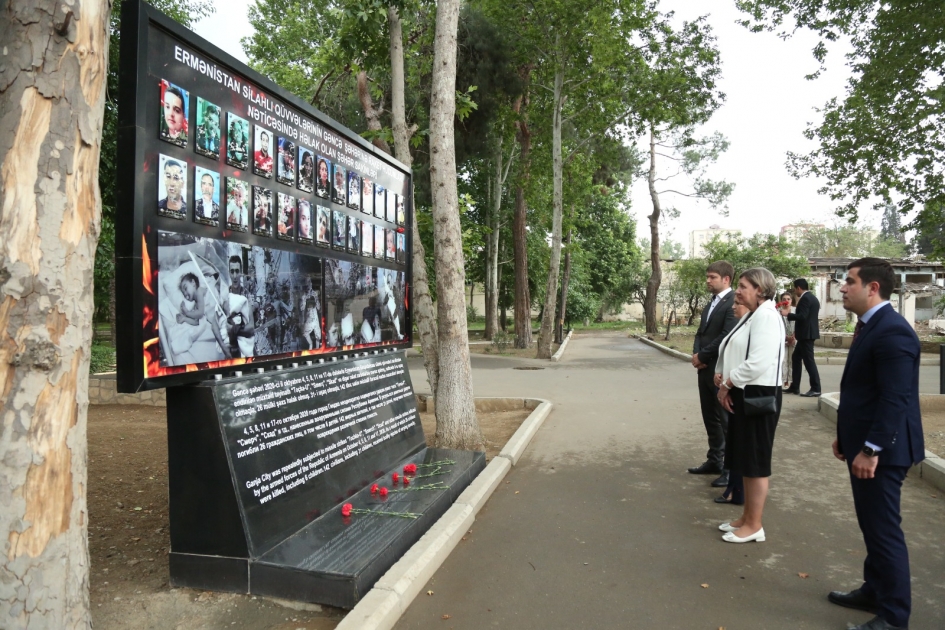 Ganja, June 1, AZERTAC
Latvian Charge d'Affaires in Azerbaijan Vija Buša has visited the city of Ganja.
The diplomat was informed about the terror act committed against the residents of Ganja by Armenian armed forces. As a result of a total 5 missile attacks launched against Ganja in 2020, 26 people, including 6 children were killed and 142 people were injured with degrees of varying severity. Moreover, residential buildings, vehicles and civilian infrastructure were severely damaged.
The diplomat paid tribute to the victims of the Ganja terror and put flowers at the memorial.
Share news on social media
Follow us on social network
Other news in this section