SCIENCE AND EDUCATION
Managing Director of Boston Consulting Group conducts master class at Baku Higher Oil School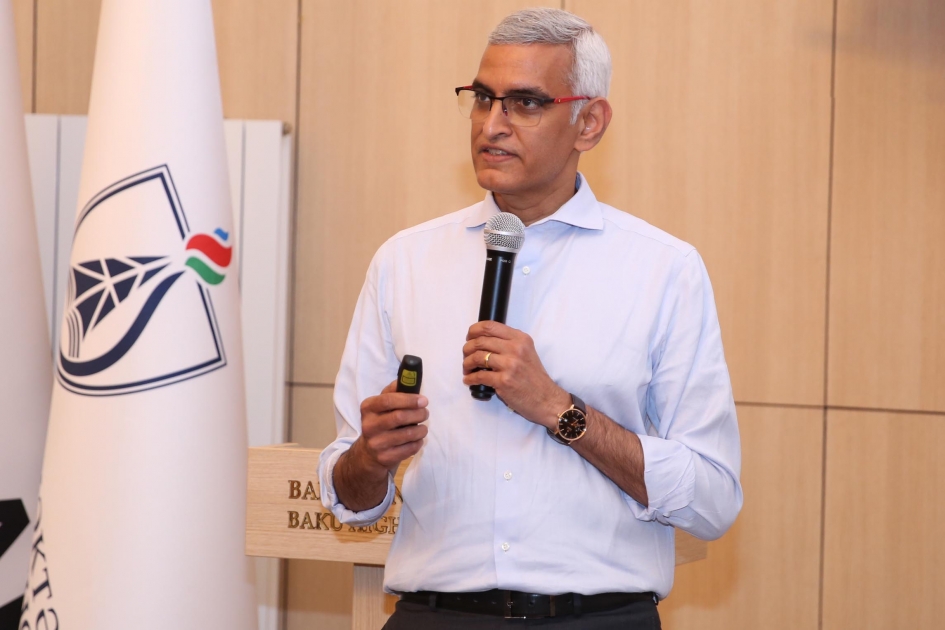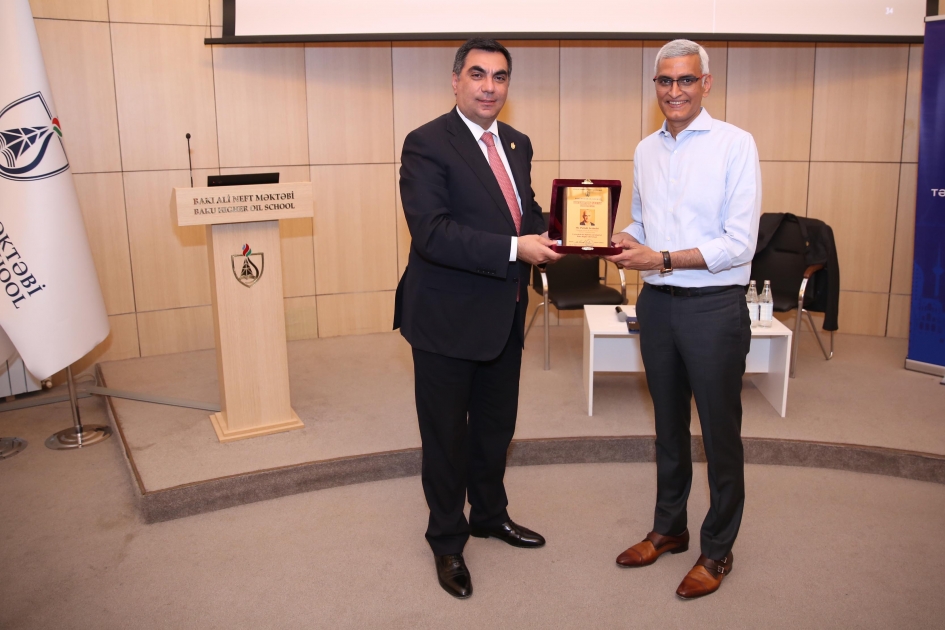 Baku, June 1, AZERTAC
Managing Director & Senior Partner of Boston Consulting Group (BCG) Pattabi Seshadri, who is on a visit to Azerbaijan, has conducted a master class on "BCG's energy transition" at SOCAR's Baku Higher Oil School (BHOS) within the framework of Baku Energy Week.
Addressing the meeting, which brought together professors, teachers, administrative staff and students of the university, BHOS Rector Elmar Gasimov said that he was pleased to welcome representatives of a global consulting company at Baku Higher Oil School. Speaking about the importance of the energy transition, the rector expressed confidence that the master class would provide useful information.
In his presentation, Pattabi Seshadri highlighted BCG's approach to the energy transition at global and local levels, the company's goals and the positive economic, environmental and social aspects of the energy transition. He also touched upon the energy transition policy, the use of "green energy", important decarbonization measures, the work planned to develop this area, the existing infrastructure in Azerbaijan and the country's potential. Pattabi Seshadri also gave recommendations to the meeting participants and answered their questions.
At the end of the event, Rector of Baku Higher Oil School Elmar Gasimov presented Pattabi Seshadri with the Diploma of Honorary Guest of Baku Higher Oil School.
Other news in this section