ECONOMY
"Space 2030: policies and strategies in global space economy" session kicks off in Baku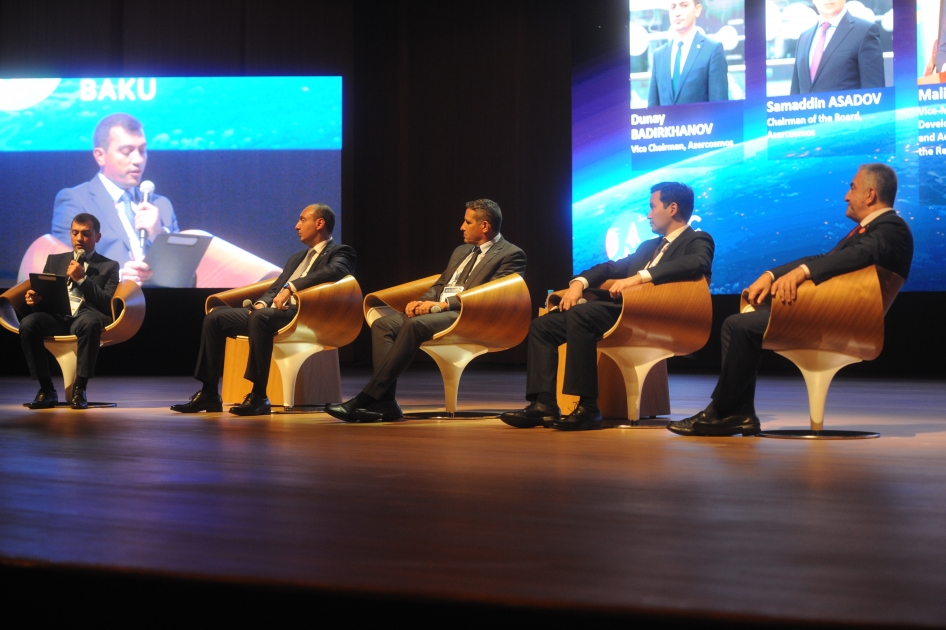 Baku, October 2, AZERTAC
Another session of the 74th International Astronautical Congress in Baku has highlighted the future policies and strategies in global space economy.
The session was moderated by Deputy Chairman of Azercosmos Dunay Badirkhanov.
The National Space Policy aims to enhance the space sector's contribution to the national economy and promote the regional and international presence of the space agencies.
The policy sets the general framework for countries' space industry and activities for the years leading up to 2030, including government activities related to space, commercial activities, scientific activities carried out by the public and private sectors and academic institutions and research and development centres.
"Space presents significant opportunities in space ecosystem, space economy, contributing to the use of space science and technology as invaluable tools to help implement the SDGs as well," said Azercosmos Chairman of the Board Samaddin Asadov.
"There are already many tangible changes and challenges to the traditional ways of conducting space activities, with many new actors entering the field and new technologies affecting our efforts. Today, national and regional space agencies are working to extend the knowledge of space, and apply space science and technology to improve the lives of people worldwide."
The panel discussions will cover policy discussions on emerging space affairs issues and continue engaging with stakeholders to support and promote dialogue among governments, industry and the private sector, academia and society to effectively tackle challenges and address changes in the space ecosystem.
Other news in this section