ECONOMY
Road & Traffic 2017 exhibition kicks off in Baku
VIDEO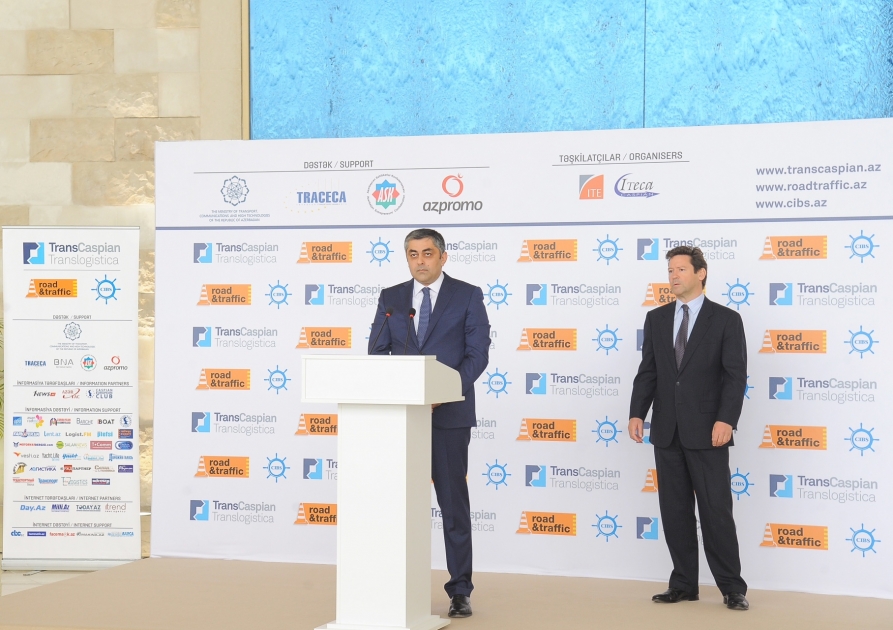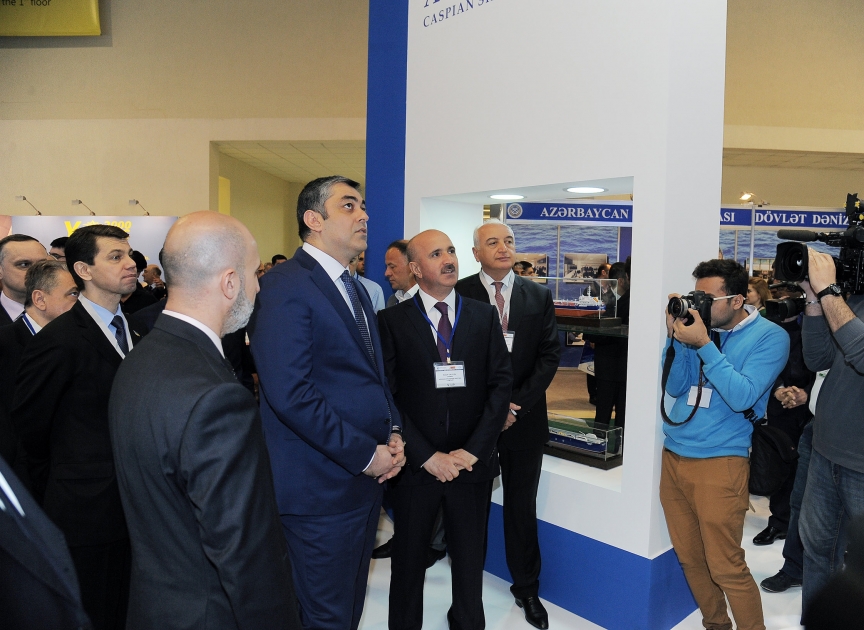 Baku, April 26, AZERTAC
The 7th Caspian International Road Infrastructure and Public Transport Exhibition Road & Traffic 2017 has opened in Baku.
Addressing the opening ceremony, Minister of Transport, Communications and High Technologies Ramin Guluzade said that thanks to President Ilham Aliyev`s attention cargo transportation via rail, water and air transport increased in Azerbaijan. "Playing the role of a bridge between East and West, Azerbaijan is regarded as a key partner in important transit transportation".
The minister stressed the role of Baku International Sea Trade Port, the largest port in the Caspian Sea, and its Free Trade Zone in attracting investment in Azerbaijan.
Guluzade hailed the yearly increasing interest in the exhibition. "This year's exhibition, which displays the latest technologies and innovations, as usual, will contribute to building new cooperation and exchanging experience," he said.
The Road & Traffic exhibition aims to present the latest achievements in the field of road and tunnel construction, showcase the introduction of modern information technologies in traffic management and the development of solutions to the global crisis in the field of road safety, while providing a forum for a meeting of the manufacturers and operators of public transport. It is a unique platform for businesses to meet with the managers and experts of state road authorities of both Azerbaijan and the region as a whole.
Companies from Azerbaijan, Germany, Russia, Turkey, USA, the Czech Republic and other countries will present services for road and tunnel engineering and construction, road safety means, traffic barriers, road marking equipment, traffic monitors, software for designing the city infrastructure, intelligent transport management systems, buses and much more.
This year Baku Transport Agency will be among the exhibition participants for the first time.
Road&Traffic will take place alongside with TransCaspian/Translogistica - the 16th Caspian International Transport, Transit and Logistics exhibition and CIBS - the 4th Caspian International Boat and Yacht Show.
Other news in this section