CULTURE
Unconquerable fortress: Alinja-gala after restoration
VIDEO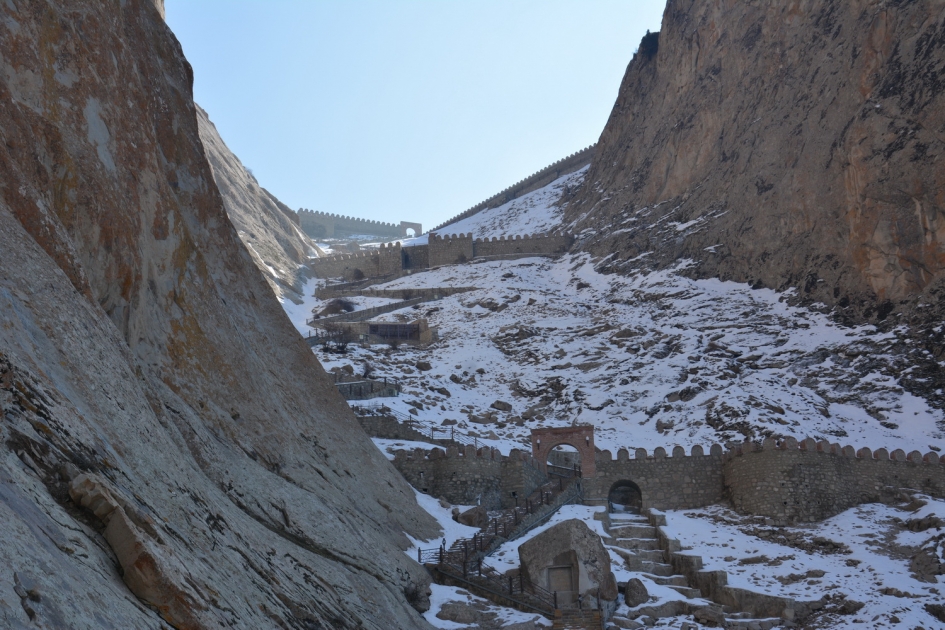 Baku, February 17, AZERTAC
Throughout the history we have always seen and learned that there is no end to human achievement and that every impossible task can be made possible if you have the courage and determination to overcome it. History is packed with loads of historical wars and fights that have changed the course of the past and have affected millions of people. Castles and fortresses have played a very important role in defending a state. Though, there are many fortifications and fortresses that have been captured and overthrown by the rival army, there are still many such fortresses that are not only difficult to capture because of their unique location but almost impossible to conquer.
One of these fortresses is Alinja-gala, a famous tower that has still remained unconquerable. The invincible fortress Alinja-gala reflects the ancient history and culture of our people. The unconquerable fortress, which has been preserved through the centuries, now revives in its original form as the ongoing restoration, which lasted for two years, is approaching its final stage.
On February 11, 2014, the government of Nakhchivan Autonomous Republic decide to launch the restoration of the monument: archaeologists were given a task to restore the state of the fortress as close as possible to its original look. Alinja-gala fortress is located on a mountain slope, west of Khanagah and Alinja villages. It is rising up in a stepped form, completely covering the top.
Restoration works began in one of the ascents to the castle, for this purpose there was built a road to the mountain, which was used to manually lift up construction materials. In a short time, the western and eastern gates of the fortress were brought to the original state, and the walls were strengthened. Archaeologists almost managed to bring Alinja-gala to its original condition. Residential and public areas, stables, barns, tandir (national bread) ovens, water basins and underground water pipes have been discovered during the excavation. Houses, located close to each other, consisted of one room, heated by a small stove, with preserved hand mills, pottery, axes, coins. All discovered facts allow us to judge about the lifestyle of people living here.
Director of the Monuments complex Khanagah Gyulmaliev says that Alinja-gala fortress was used during Azerbaijani Atabeys reign. "This fortress was once the residence of the ruler of Nakhchivan Zahida Khatun. During Atabays water tanks and fortified towers were built here to strengthen the defense of Alinja-gala. The main treasury of Azerbaijani Eldenizs was also kept in Alinja-gala. In the years 1387-1401, the fortress resisted the invasion of Emir Teymur's troops."
In ancient sources Alinja-gala was known as "Erindzhik", "Alandzhik", "Alyndzha" and under several other names. The first mentions date back to sixth century sources. The oldest of them is Kitabi Dede Qorqud epos. For those, who wants to touch the ancient history, to feel the spirit of courage and invincibility, Alinja-gala fortress is one of the best places to visit.
Other news in this section