POLITICS
FM Bayramov meets with head of ICRC Delegation in Azerbaijan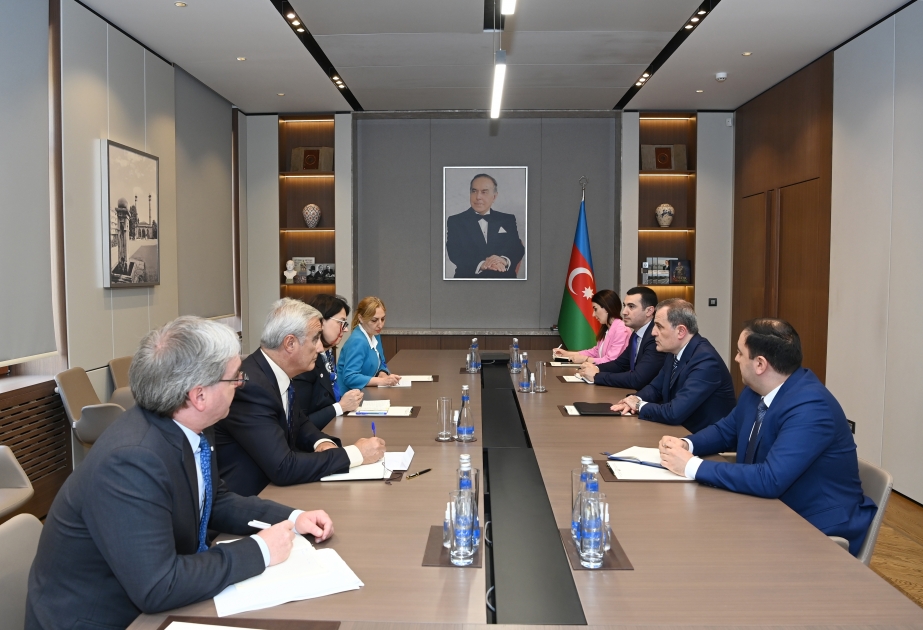 Baku, June 24, AZERTAC
Azerbaijan's Minister of Foreign Affairs Jeyhun Bayramov has met with head of the International Committee of the Red Cross (ICRC) Delegation in Azerbaijan Dragana Kojic.
They discussed issues of cooperation between Azerbaijan and the ICRC, the situation on the Lachin road, as well as the activities of the ICRC in Azerbaijan's city of Khankendi.
Regarding the situation on the operation of the Lachin border checkpoint, Minister Jeyhun Bayramov noted that after the establishment of the checkpoint, relevant conditions were created for the transparent, safe, and well-regulated passage of Armenian residents in both directions on a daily basis, and, since April 23, the passage of hundreds of Armenian residents has been ensured.
The establishment of normal communication between the border guards of Azerbaijan and Armenian residents resulted in the opening of fire at the checkpoint on June 15 by Armenia, which could not digest this process, thus hindering the safe passage through the Lachin border checkpoint.
It was noted that Azerbaijan is currently taking measures to investigate this attack by Armenia that created an obstacle to safe passage through the checkpoint. Furthermore, it was emphasized that guarantees by Armenia that such provocations will not be repeated in the future are necessary.
In addition to the aforementioned necessary measures, it was noted that Azerbaijan with the support of the ICRC is ready to enable the passage of Armenian residents through the border checkpoint for medical purposes and the supply of necessary medical supplies. Regarding the other supply needs of the Armenian residents in connection with the current situation, it was noted that Azerbaijan has the opportunity to provide assistance using the Aghdam-Khankendi road through the ICRC.
They also discussed other issues of mutual interest.
Other news in this section