CULTURE
Azerbaijani Novruz culinary traditions introduced in California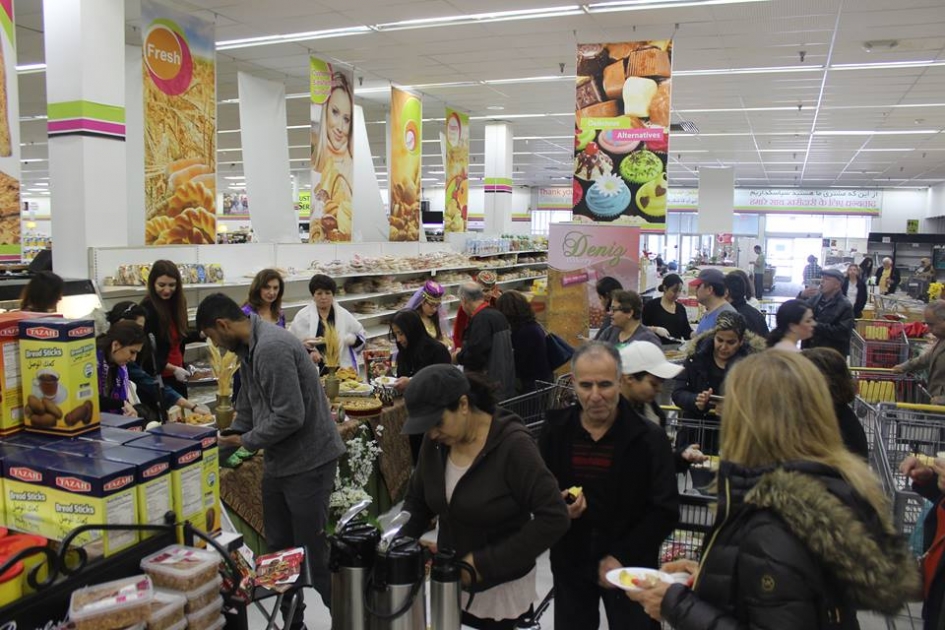 Washington, March 21, AZERTAC
A special Novruz holiday event has been held at Tustin City's Ansar Gallery, one of the largest international markets in Southern California. The event, first of this kind in California, was organized by Deniz Bakery operating in the market and members of Azerbaijani-American community of Orange County, CA, including Feride Buyuran, award-winning author of "Pomegranates and Saffron: A Culinary Journey to Azerbaijan" and head pastry chef at Deniz Bakery, Inji Aghayeva.
The goal of the event was to promote Azerbaijani culinary traditions among visitors with the goal to add traditional Azerbaijani pastries to Deniz Bakery's product line.
Guests were served tea and treated to traditional Novruz and other pastries, including spice-filled breads, shorgoghal; Baku-style baklava; nut-filled cookies, mutakka; decorated almond pastries, shekerbura; Karabakh-style filled sweet bread, kete, and many others. Feride Buyuran's cookbook, "Pomegranates and Saffron: A Culinary Journey to Azerbaijan," was also on display, for visitors to familiarize themselves with Azerbaijani culture and to have their copies signed by the author. The event culminated with traditional Azerbaijani dance performances by members of Azerbaijani-American community, with guests joining in.
As a result of this unique community effort, Deniz Bakery will expand its product line by adding traditional Azerbaijani sweet and savory pastries to it.
Pomegranates and Saffron is the first cookbook on Azerbaijani cuisine published in the US by AZ Cookbook. In the 320-page book readers can explore 200 tempting recipes for appetizers and salads, soups and stews, pasta, meat, vegetable and egg dishes, breads, saffron rice pilafs, aromatic drinks, and desserts, all adapted for preparation in a Western kitchen. Interspersed throughout the text are glimpses of local culture and traditional food-related proverbs that will make the reader's adventure even more memorable.
Feride Buyuran is the creator of AZCookbook.com, a popular food blog that features recipes and stories from Azerbaijan and beyond. Her passion for cooking and her fond childhood memories led her to produce this book—her first—about the cuisine of her homeland. The book is a result of more than 6 years of exploring the food culture of Azerbaijan, collecting and testing recipes from various regions of the country, as well as photographing the dishes.
Yusif Babanli
Special correspondent
Other news in this section