SPORTS
Baku hosts opening ceremony of 3rd Belt Wrestling European Championships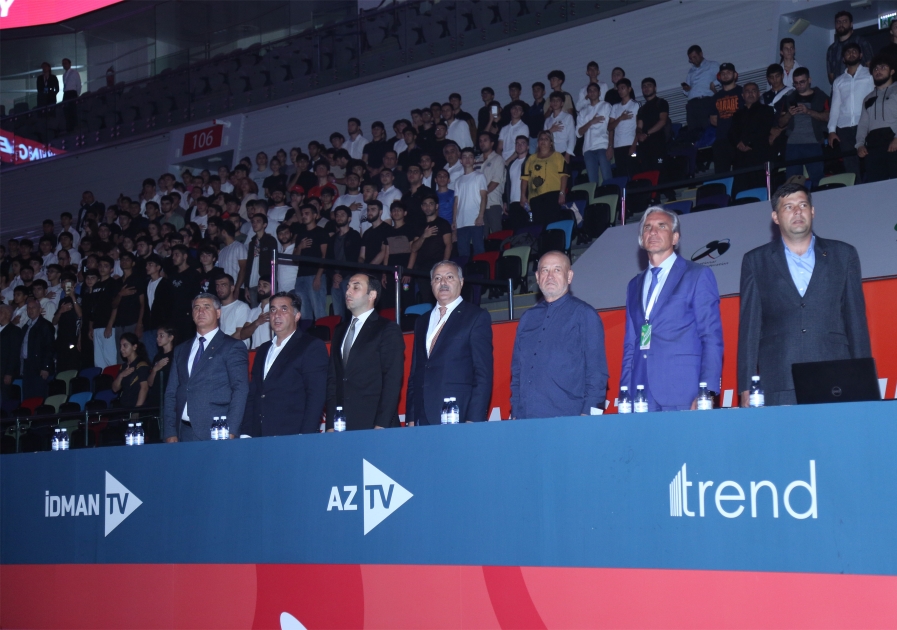 Baku, October 2, AZERTAC
The opening ceremony of the 3rd Belt Wrestling European Championships has been held in Baku.
The event was attended by Azerbaijan's Deputy Minister of Youth and Sports Farhad Hajiyev, President of the Azerbaijan Belt Wrestling Federation Rafik Valiyev, General Secretary of the International Belt Wrestling Assaociation (IBWA) Khabir Khabibullin, as well as federation officials and representatives of the sports community.
In his opening remarks, Farhad Hajiyev highlighted the development of sports in Azerbaijan, including of a non-Olympic ones, especially the traditional sports in the country.
Held at the National Gymnastics Arena in Baku, the 3rd Belt Wrestling European Championships runs from October 1 to 4.
Share news on social media
Follow us on social network
Other news in this section