POLITICS
Azerbaijan's Foreign Ministry makes statement on centenary of Baku's liberation from Armenian dashnak-bolshevik occupation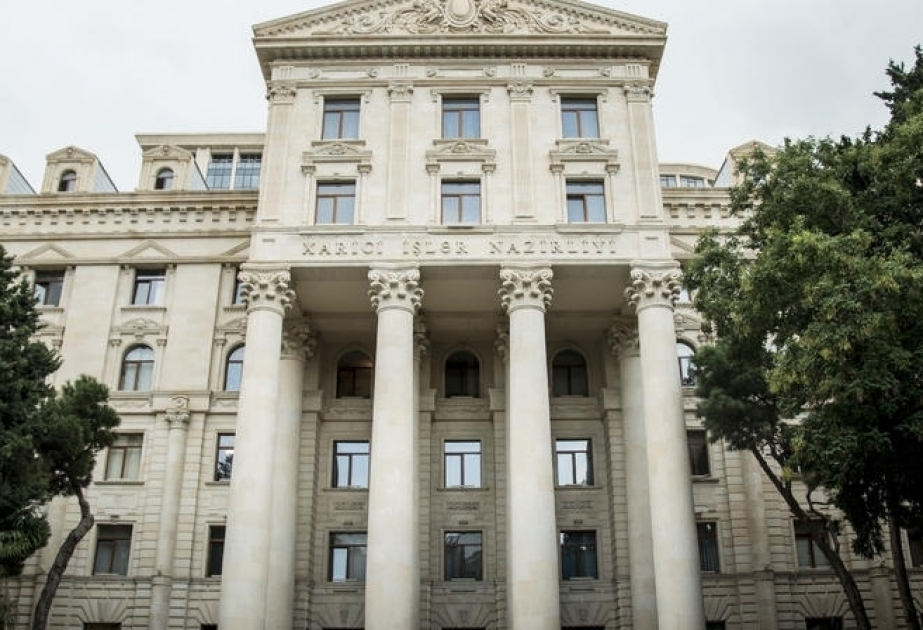 Baku, September 15, AZERTAC
Spokesperson of the Ministry of Foreign Affairs of Azerbaijan Hikmat Hajiyev has released a statement on the 100th anniversary of the liberation of Baku from Armenian dashnak-bolshevik occupation.
"September 15, 2018 marks the 100th anniversary of Baku's liberation from the Armenian dashnak-bolshevik forces by the Islamic Army of the Caucasus. In connection with the centenary of this remarkable historic event, ceremonial events and parade of the armed forces of Azerbaijan and Turkey will take place with the participation of the President of the Republic of Azerbaijan Ilham Aliyev and the President of the Republic of Turkey Recep Tayyip Erdogan in Baku," the ministry says in a statement.
"Despite the difficulties of World War I, the brotherly Turkish people supported the newly established Azerbaijan Democratic Republic in the liberation of the capital Baku and other cities and districts.
Under the occupation of the Armenian dashnak- bolshevik forces, merciless massacres against the civilian population in Baku and surrounding areas were committed, including the "March Massacres" in March 1918."
"With the liberation of Baku, the transfer of the capital of the newly established Azerbaijan Democratic Republic from Ganja to Baku, the restoration of the territorial integrity of ADR and the security of the civilian population living in Baku and surrounding areas were provided.
However, Armenia fails to learn lessons from the events of 1918-1920s and has resumed its revisionist, destructive and aggressive policy since the end of the last century. Nowadays, this policy of Armenia still goes on. As in 1918-1920s, Armenia resulting from its destructive policy, territorial claims and unleashed war against the neighboring states remains in self-isolation," the statement says.
"Guided by the national leader of Azerbaijan Heydar Aliyev's "one nation, two states" maxim, the exemplary partnership between Azerbaijan and Turkey on the basis of bonds of brotherhood continues to grow day by day and serves for the sustainable development, prosperity, peace and stability in the region and beyond."
"On this meaningful historic day we pay tribute to the memory of the Azerbaijani and brotherly Turkish soldiers and officers and martyrs who in the ranks of the Islamic Army of Caucasus bravely and shoulder to shoulder fought to liberate the capital Baku and other regions of our country from the occupation and wish them God's Mercy," the statement concludes.
Other news in this section