POLITICS
FM: Massive contamination of territories of Azerbaijan with landmines and other explosives is major impediment and poses a serious humanitarian threat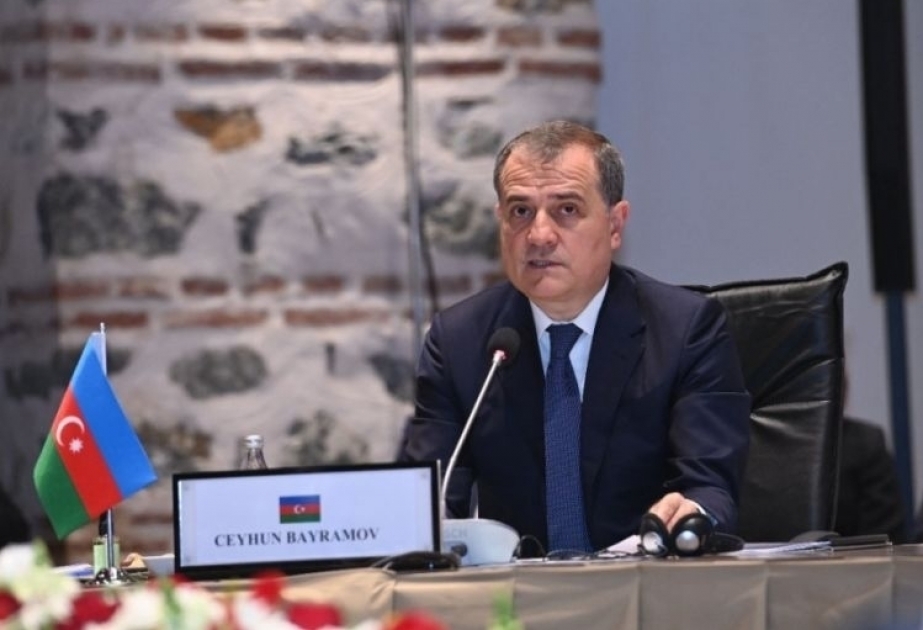 Baku, June 7, AZERTAC
"Thanks to the tireless efforts taken by the Government, the first group of displaced families have already returned to the Aghali village of the Zangilan district, the Talish village of the Tartar district, and the Lachin city of Azerbaijan. However, the massive contamination of territories of Azerbaijan with landmines and other explosives is the major impediment and poses a serious humanitarian threat. Indiscriminately planted mines continue to take lives almost on a daily basis," said Azerbaijan's Minister of Foreign Affairs Jeyhun Bayramov as he addressed a meeting of the OSCE Permanent Council.
He noted: "Refusal of Armenia to share all maps of mined areas and the continued planting of mines, and installation of booby traps, and other explosives even after the declaration of cessation of all military activities further aggravates the situation and increases the humanitarian toll. Since the signing of the trilateral statement in 2020, 302 individuals have fallen victim to landmines. This also includes mines transferred to the territory of Azerbaijan and planted therein after the signing of the Trilateral Statement of 10 November 2020."
"In order to tackle this humanitarian threat for enabling the safe, voluntary, and dignified return of IDPs, the Government of Azerbaijan has set mine action as one of its national priorities and is also setting a particular national Sustainable Development Goal (SDG) on demining. Furthermore, Azerbaijan promotes establishing a new global SDG on humanitarian demining," Jeyhun Bayramov emphasized.
He further added: "Given the ongoing landmine problem in Azerbaijan and the challenges faced by national agencies in addressing it, there is an urgent need for increased international support to strengthen Azerbaijan's humanitarian mine action capacity. Such support would not only aid in demining efforts but also contribute to the global campaign against landmines and demonstrate a commitment to peace and cooperation in the region."
Other news in this section