POLITICS
Joint statement issued regarding situation around Sarsang reservoir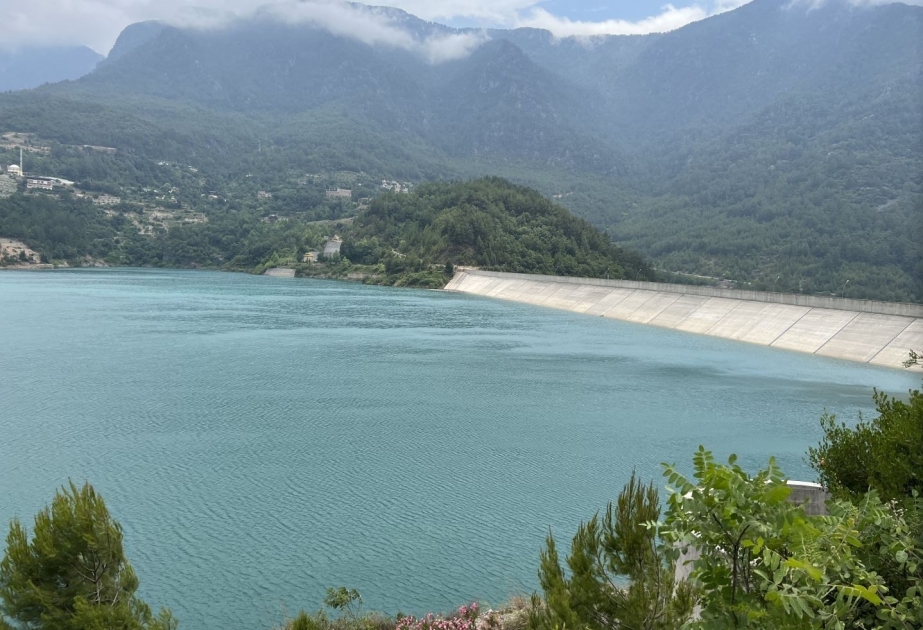 Baku, August 25, AZERTAC
The Ministry of Ecology and Natural Resources, the Ministry of Agriculture and the State Water Reserves Agency of the Republic of Azerbaijan have issued a joint statement regarding the situation around the Sarsang reservoir.
AZERTAC presents the statement.
"For more than 30 years, the Sarsang water reservoir, which was created on the Tartarchay river of Azerbaijan in 1976 and is currently located in the area, where the Russian peacekeeping contingent is temporarily stationed, has been deliberately used as a means of ecological and socioeconomic terror by Armenia and forces patronizing it. The water reservoir is currently in a state of emergency posing a serious threat to settlements, farms and infrastructure facilities located in the lower reaches of it. Resolution No. 2085 adopted by the Parliamentary Assembly of the Council of Europe on January 26, 2016 described Armenia's actions as environmental aggression aimed at creating humanitarian and ecological problems for the citizens of Azerbaijan.
The document specifically states emphasizes that improper management of the Sarsang reservoir located in the Armenian-occupied territories of Azerbaijan may lead to a major disaster that may cause heavy human loss and a new humanitarian crisis. The Parliamentary Assembly of the Council of Europe also called on the Armenian government to stop using water resources as a means of political influence or pressure.
The Sarsang reservoir, which has a total capacity of 560 million cubic meters of water, is not managed correctly and in accordance with the intended purpose. The improper and inefficient use of water resources continues to have a serious negative impact on the environment and human health, the ecosystem of the region in general, causing major socioeconomic implications.
In particular, failure to take into account environmental, including climate factors during the management of the water reservoir caused the water levels in the reservoir to drop, further aggravating environmental risks. This situation has a negative impact on the fauna and flora of the reservoir, leads to the destruction of vegetation and reduction of fish populations, caused a loss of natural habitats of birds, dries up surrounding forests, accelerates erosion, leads to desertification, and disturbs the balance of the ecosystem as a whole.
In addition to the environmental aggression, Armenia and the forces supporting it have been causing enormous damage to the economy of Azerbaijan by blocking the flow of water from the reservoir for irrigation purposes in the territories of Tartar, Aghdam, Barda, Goranboy, Yevlakh and Aghjabadi districts, which have great agricultural potential and fertile land resources. An area totaling 100,000 hectares of arable lands in the territory of the mentioned districts cannot be involved in active agricultural circulation due to the lack of water caused by the Sarsang reservoir not being used for its intended purpose. At the same time, the extensive use of underground water for the purposes of meeting the population's demand for drinking water and partial irrigation has caused an imbalance of natural resources.
We call on Armenia through the forces patronizing it to abandon its actions aimed at violating the fundamental human right of the population of the mentioned districts enshrined in one of the United Nations sustainable development goals, "Access to safe and clean water", causing the degradation of the region's ecosystem and the loss of its fauna and flora."
Other news in this section