Khalaf Khalafov: Azerbaijan's consulate general in Tabriz to continue its operations
VIDEO
AzerTAg.az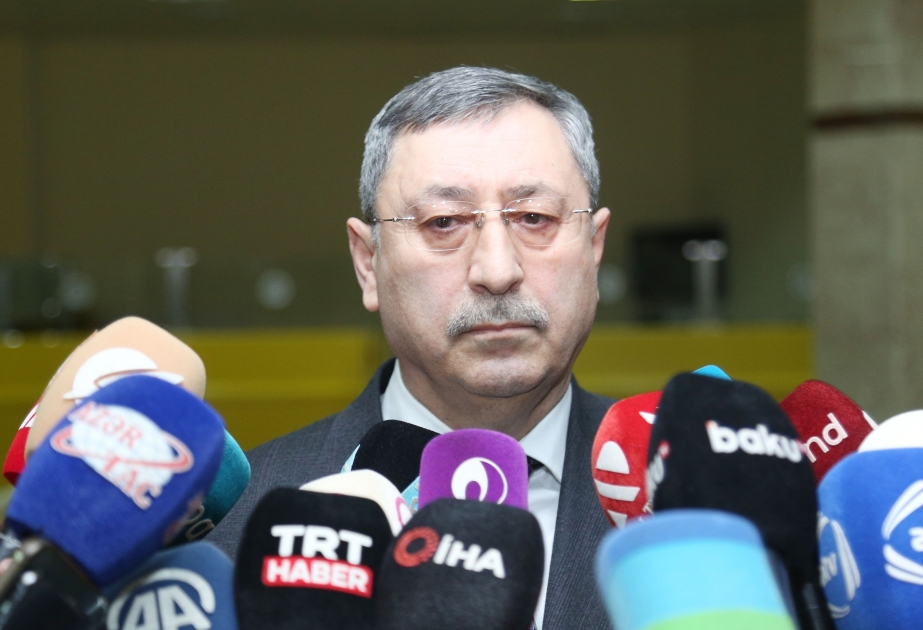 Baku, January 30, AZERTAC
"Suspension of the Azerbaijani embassy's diplomatic operations in Tehran has nothing to do with the consulate general in Tabriz. We have taken into account the presence of our many citizens in Iran. If they in need of assistance, they may apply to the Tabriz-based consulate general," deputy foreign minister Khalaf Khalafov told journalists.
According to him, full responsibility for security of the consulate general in Tabriz and its employees lies with Iran.
"We hope that Iran will not let such incidents occur again after making respective conclusions from the terror act. Every country hosting embassy employees must abide by its commitments and put appropriate measures in place in accordance under these commitments," the deputy minister noted.
© Content from this site must be hyperlinked when used.
Report a mistake by marking it and pressing ctrl + enter
Other news in this section
Text contains orthographic mistake
Enter your note