CULTURE
Oslo hosts exhibition commemorating victims of Khojaly genocide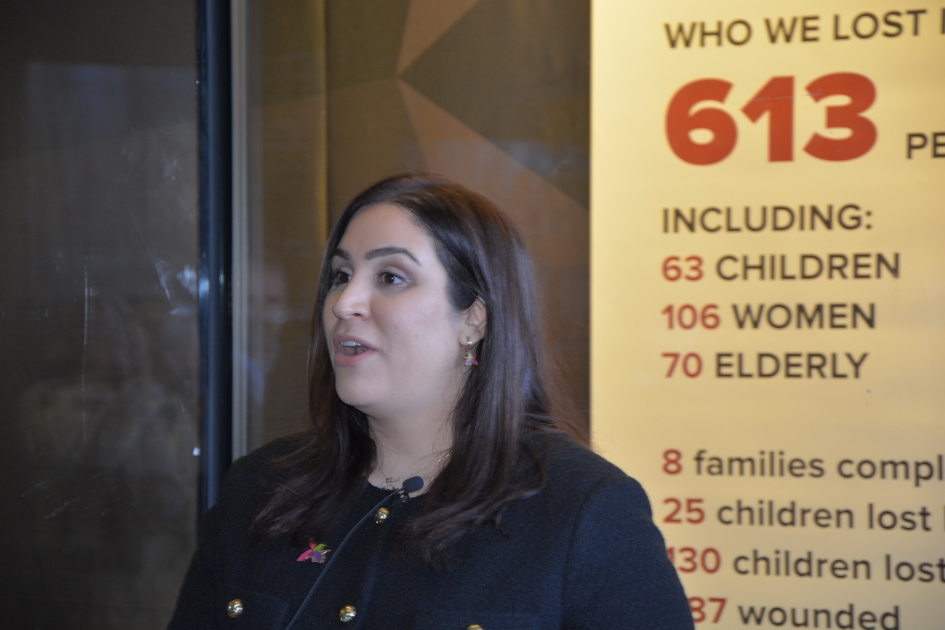 Baku, February 28, AZERTAC
Commemorative event and exhibition have been held in Oslo, Norway on the 30th anniversary of the Khojaly genocide. The event has been arranged with the support of the State Committee on Work with Diaspora, at the initiative of "CAN" diaspora organization.
Fuad Muradov, chairman of the State Committee on Work with Diaspora, Zaur Ahmadov, Ambassador Extraordinary and Plenipotentiary of the Republic of Azerbaijan to the Kingdom of Sweden, the Kingdom of Norway and the Republic of Finland, ambassadors of Turkey, Pakistan, Bosnia and Herzegovina, Kazakhstan and Northern Macedonia to Norway, community representatives and Azerbaijanis attended the commemorative event.
A moment of silence was observed in the memory of the victims of the Khojaly Genocide. Speakers noted that this horrific massacre was part of Armenia's planned policy of ethnic cleansing and aggression against Azerbaijan. "During the war, under the instructions of the Armenian military-political leadership, Ganja, Barda, other cities and villages outside the battlefield were targeted with ballistic and rocket missiles and cluster bombs, bloody crimes were committed against civilians," the speakers noted.
The event participants reminded that the Azerbaijani government has taken appropriate steps to convey the true voice of the people to the world community, "Justice for Khojaly" international awareness campaign launched in 2008 got wider scope. "As a result of these steps, the Khojaly genocide was recognized by a number of countries and the tragedy got international political assessment.
The people of Azerbaijan have not forgotten the bloody crime and demand punishment of the perpetrators of the Genocide."
A photo exhibition, reflecting the horrors of the Khojaly genocide and exposing Armenian fascism has been arranged as part of the commemorative event. The exhibition will run up to March 6.
About 150 events on the 30th anniversary of the Khojaly genocide have been scheduled to be held in 40 countries by the State Committee on Work with Diaspora.
Other news in this section