TASS chief Sergey Mikhaylov: Participants of Baku Congress witnessed Azerbaijan's great development
AzerTAg.az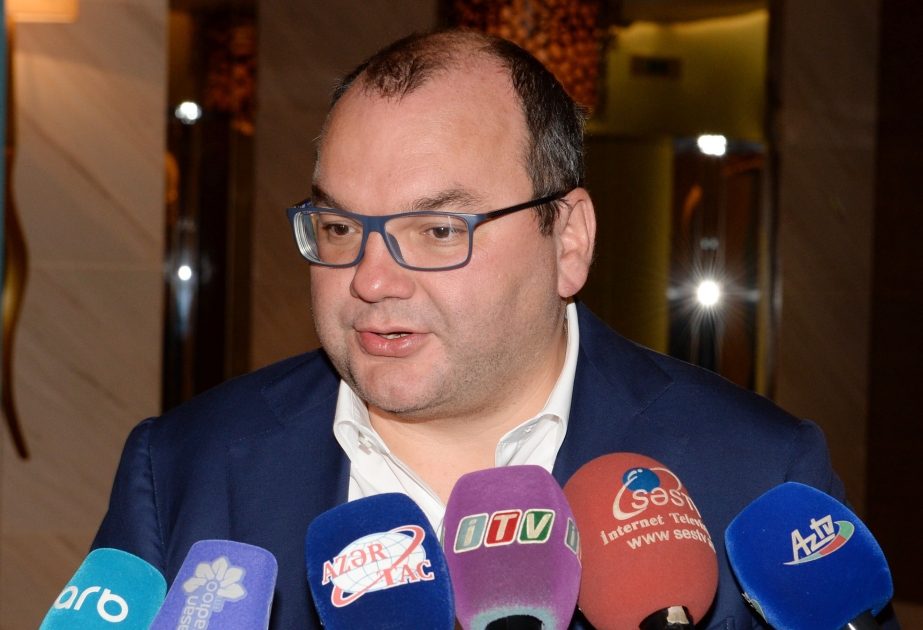 Baku, November 24, AZERTAC
"Organizing prestigious international events has already become a good tradition in Azerbaijan. The 5th News Agencies World Congress was one of the other important events of this kind. Baku Congress marked excellent organization and fruitful discussions," TASS Director General Sergey Mikhaylov has told AZERTAC.
He noted that Baku-hosted international events contribute significantly to ensure better recognition of Azerbaijan and to raising its influence. The 5th News Agencies World Congress and the 16th General Assembly of the Organization of Asia Pacific News Agencies (OANA) are also of crucial importance in this regard. Heads of news agencies, who shape the global information policy, gathered in Baku, which created favorable conditions for fruitful discussions on exchange of experience, ways of addressing the challenges facing the media, new opportunities and innovative technologies. We thank the Azerbaijani government, personally President Ilham Aliyev both for warm hospitality shown to us and for the excellent organization of the event." "We listened with interest to President Ilham Aliyev's speech at the opening ceremony of the 5th Congress and the 16th OANA General Assembly. President's saying 'we are honored to host such an important, global and international event' was welcomed by the Congress participants. The visitors got the opportunity to closely familiarize themselves with Azerbaijan, and its capital city Baku which is getting more beautiful day by day. We witnessed the great strides that Azerbaijan has made over the years of independence," Mikhaylov said.
"As President Ilham Aliyev noted, Azerbaijan is a modern country, developing dynamically and having a huge potential for future. We witnessed attention to the development of independent media in Azerbaijan and this is one of the priorities of the Azerbaijani government. We believe that Azerbaijan's media, including e-media will make greater accomplishments in the coming years," Sergey Mikhaylov added.
© Content from this site must be hyperlinked when used.
Report a mistake by marking it and pressing ctrl + enter
Other news in this section
Text contains orthographic mistake
Enter your note