POLITICS
Azerbaijan, US exchange views on bilateral cooperation agenda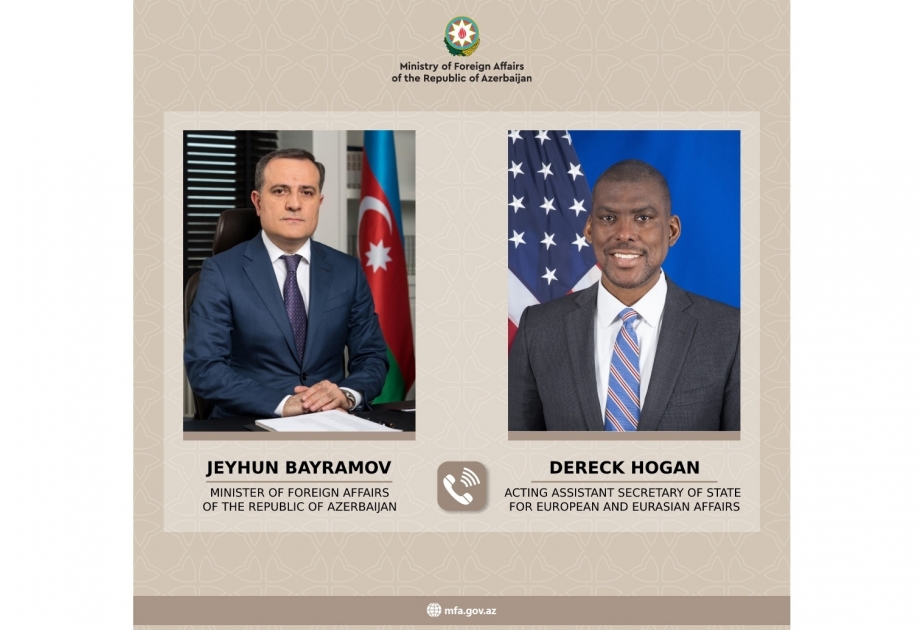 Baku, June 10, AZERTAC
Azerbaijan`s Minister of Foreign Affairs Jeyhun Bayramov has had a telephone conversation with U.S. Principal Assistant Secretary of State for European and Eurasian Affairs Dereck Hogan.
During the phone conversation, the pair discussed cooperation agenda between Azerbaijan and the US, as well as issues arising from the normalization process between Azerbaijan and Armenia.
Jeyhun Bayramov drew Hogan's attention to Azerbaijan`s position regarding the negotiations between Azerbaijan and Armenia during the last month and the prospects of solving outstanding issues on the agenda.
Share news on social media
Follow us on social network
Other news in this section