SCIENCE AND EDUCATION
Baku hosts education fair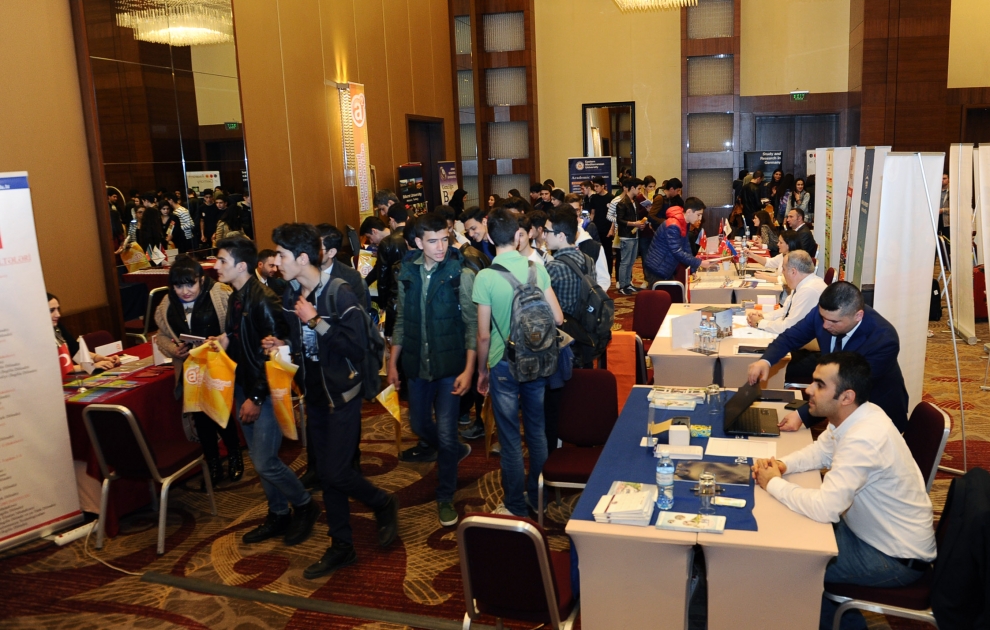 Baku, April 9 AZERTAC
The Azerbaijani capital of Baku has hosted an annual education exhibition organized by the Turkish Akare International Education Fairs company.
Universities from Azerbaijan, the US, Great Britain, Russia, Turkey, Georgia, Lithuania, and the UAE, as well as the New York Film Academy and Royal Jordanian Air Academy participated in the event.
More than 50 higher educational institutions demonstrated their programs and services at the fair.
The two-day fair featured a range of workshops.
Share news on social media
Follow us on social network
Other news in this section