President Ilham Aliyev: Memory of Tofig Guliyev in Azerbaijan has been immortalized
AzerTAg.az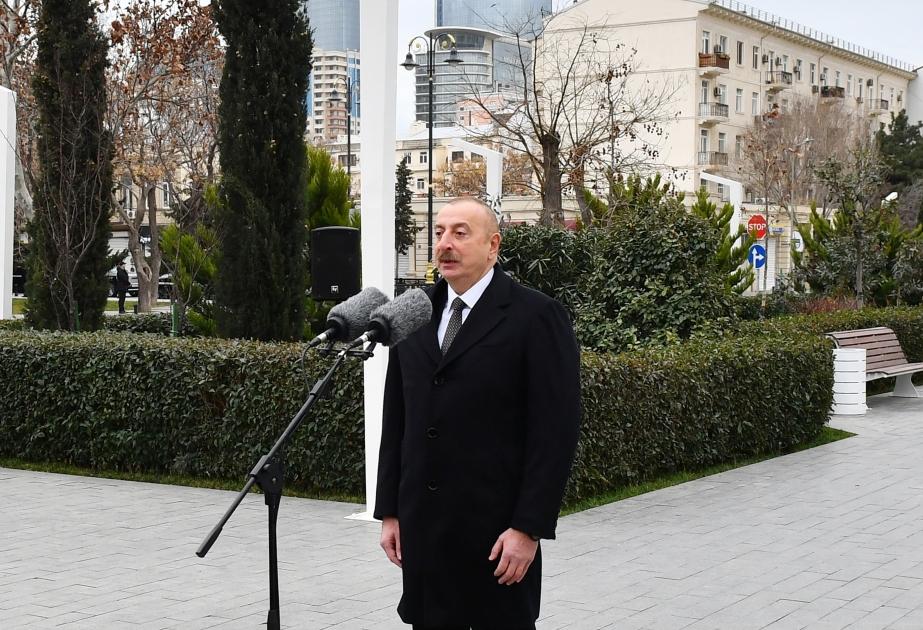 Baku, February 8, AZERTAC
"The memory of Tofig Guliyev in Azerbaijan has been immortalized. A commemorative plaque was placed on the building where he lived and one of the streets of our city was named after him. At the same time, a music school is also named after him, and this beautiful monument is being unveiled today," said President of Azerbaijan Ilham Aliyev as he addressed an unveiling ceremony of a statue of prominent composer Tofig Guliyev in Baku.
"My father Heydar Aliyev was close friends with Tofig Guliyev. They had great respect for each other and maintained it for decades although Heydar Aliyev was the head of the Communist Party of Azerbaijan at the time and then President of independent Azerbaijan, while Tofig Guliyev was someone far from politics throughout his life," the head of state underlined.
President Ilham Aliyev further added: "He simply contributed so much to Azerbaijan with his works both during the Soviet period and during the years of independence that all of us, even those who did not know him, held him very dear and close to us. As a person who knew him closely, my father appreciated the great human qualities of Tofig Guliyev."
© Content from this site must be hyperlinked when used.
Report a mistake by marking it and pressing ctrl + enter
Other news in this section
Text contains orthographic mistake
Enter your note