Romanian President: Azerbaijan contributes to strengthening of Europe's energy security
AzerTAg.az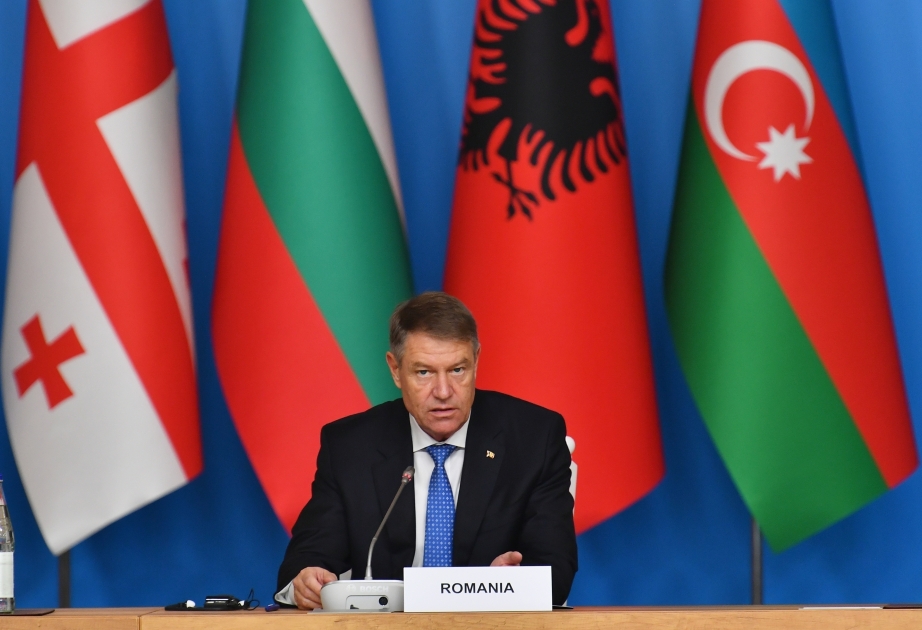 Baku, February 3, AZERTAC
"In the recent years, my country has made substantial investments in developing gas transit capacity and connectivity with neighboring countries. First, we have laid the brand new transport infrastructure across Romania, the so-called BRUA gas pipeline and completed the upgrade of interconnectors with Bulgaria and Hungary," said President of Romania Klaus Iohannis at the 9th Southern Gas Corridor Advisory Council Ministerial Meeting and the 1st Green Energy Advisory Council Ministerial meeting held in Baku.
"Romania's Transgaz, Romania's company, has joined forces with gas transmission systems operators in Greece, Bulgaria and Hungary for the development of the vertical corridor. The renewed Memorandum of Understanding signed by the four companies in December 2022 will enable bi-directional gas flows between South and Central Europe through Romania enhancing the security of supply in the whole region," the Romanian president noted.
"Since January 2022, and also as a result of investments made by Romanian gas transmission operator, the trans-Balkan gas pipeline can operate in reverse flow mode. This provides an alternative supply route to gas volumes from Azerbaijan through Turkey, Bulgaria and Romania and onwards to markets downstream," President Iohannis mentioned.
"I would like to highlight here an important project for Romania, which carries a strategic significance to our neighbor, the Republic of Moldova, the gas pipeline connecting the Romanian gas network to the capital city of Kishinev has been commissioned in October 2021, is now fully operational. The pipeline can carry enough gas to cover the yearly consumption of right bank Moldova. Summing up, all these consistent efforts and solid investments made by Romania offers solid options for expanding the Southern Gas Corridor towards new markets in south-east and Central Europe. This is a win-win situation. The geography of Azerbaijan gas exports is diversifying while strengthening Europe's energy security," Klaus Iohannis said.
© Content from this site must be hyperlinked when used.
Report a mistake by marking it and pressing ctrl + enter
Other news in this section
Text contains orthographic mistake
Enter your note