POLITICS
Ali Hasanov: President Ilham Aliyev took the issue relating to poet Mikayil Mushfig under his personal control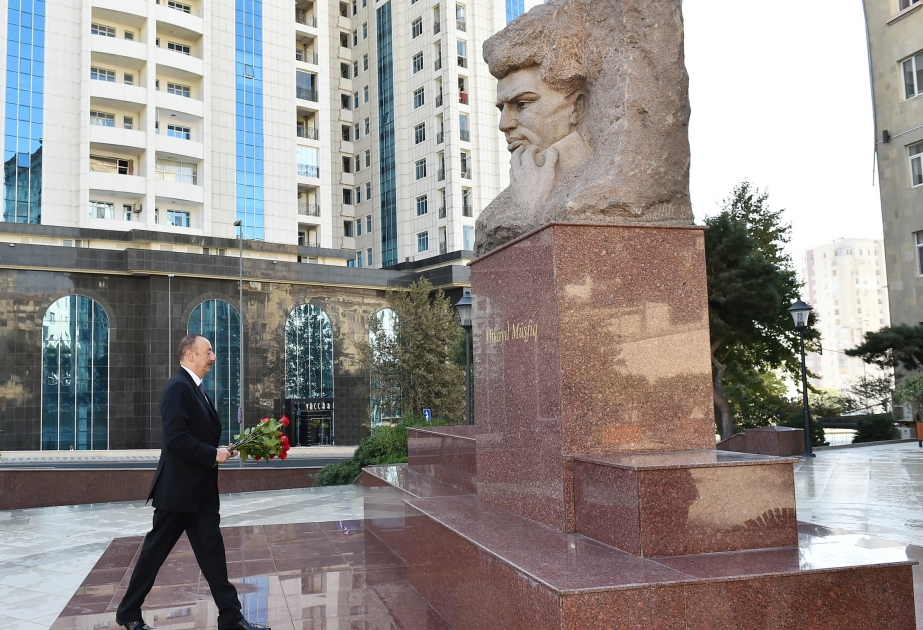 Baku, October 31, AZERTAC
"Reports recently spread by media outlets about the discovery of the remains of poet Mikayil Mushfig, who played a major role in developing the Azerbaijani poetry, fell victim to the Stalin repression and was shot dead in 1938, attracted Azerbaijani President Ilham Aliyev's attention," said the Azerbaijani President's Assistant for Public and Political Affairs Ali Hasanov.
"Mr President gave instructions to set up a working group which includes representatives of the National Academy of Sciences, the ministries of Health and Culture, as well as other relevant authorities in order to investigate the issue. Under the instructions, the remains believed to belong to Mikayil Mushfig will undergo a DNA examination. If the examination confirms that the remains really belong to Mikayil Mushfig, all necessary measures will be taken to re-bury the poet."
Ali Hasanov also underlined the President's constant attention to Azerbaijani culture, culture and art figures, particularly to the memory of intellectuals, who were victims of repressions. "The head of state's attitude to the dismantling of the statue of Mikayil Mushfig in the territory of former Statistika Circle in Yasamal district, Baku, in February 2017, is an obvious example of this. President Ilham Aliyev instructed to investigate the issue, punish those engaged and immediately restore the statue in its former place, and shortly after the execution of the instruction, he visited the statue and laid flowers at it."
Ali Hasanov noted the media reports about the discovery of Mikhayil Mushfig's remains are currently under the control of the head of state. "We can confidently say that appropriate measures will soon be taken to seriously investigate the issue, and the public will be informed of the results," Ali Hasanov added.
Other news in this section