CULTURE
Baku to host exhibition of Portuguese artist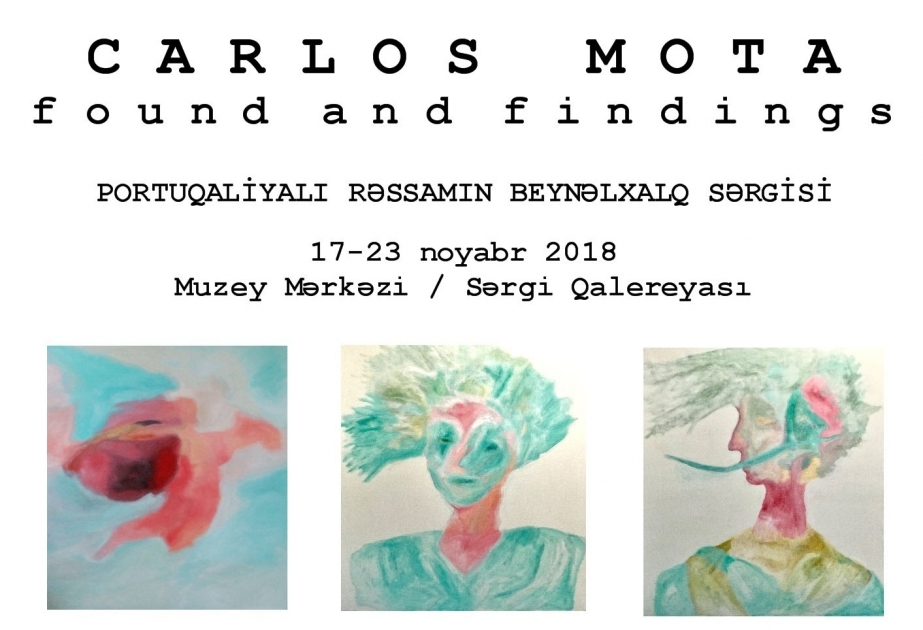 Baku, November 5, AZERTAC
Co-organized by the Mission of Portugal and Honorary Consulate in Azerbaijan, the international painting exhibition "Found and findings" of the famous Portuguese artist Carlos Mota, will be launched at the Art Gallery of the Museum Centre of the Ministry of Culture of Azerbaijan.
The works of Carlos Mota concretize multiple interpretations, as they are intrinsically free. They promote the imagination freedom of the spectator, as they provide various sensations during fruition of the works. A fruition that carry movement, energy and life, alluding clearly to what is contemporaneity.
His work expresses beyond paint, using painting to express what transcendent his works transmits. Independently of the material, highlight in his work, the multiple, idyllic scenario, conduct the observer into the most intimate he may have within him. It is an open work, which doesn't contain a concept, but instead, open the mind to infinite interpretations.
Carlos Mota, born in Ponta Delgada, Portugal, graduated in Interior Architecture at CAD - Centre des Arts Décoratifs and Painting at École des Arts D'lxelles in Brussels, Belgium. He currently lives and works in Lisbon.
Since 1993, Mota frequently does solo and collective exhibitions both nationally and internationally.
His work has been showcased in both public and private collections in various countries, such as: Portugal, Spain, Italy, Belgium, Germany, Holland, Denmark, Mexico, USA, Canada and Brazil (he was the first contemporary Portuguese and foreign artist to be invited to have a piece in the permanent private collection of the Federal Presidency of Brazil at the Planalto Palace.
From the years 1993 to 2002, his career was brought to life on a film called "Soul Adventures" ("Aventuras do Espírito") by director Teresa Tomé and broadcast on a cultural show on several Portuguese TV channels.
Other news in this section