CULTURE
Online drawing competition "Let's Protect Our World: Traditions of the Turkic World" wraps up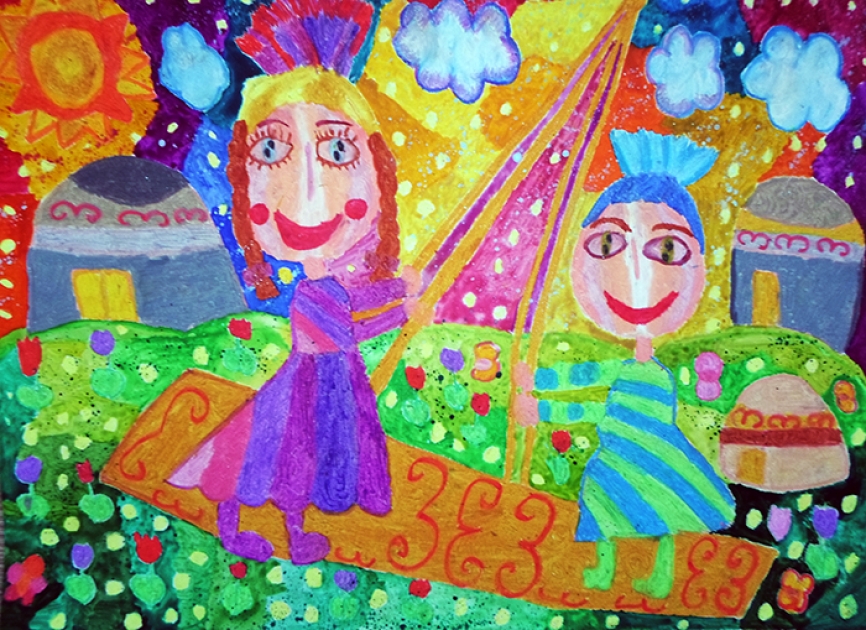 Baku, June 29, AZERTAC
Organized by the International Turkic Culture and Heritage Foundation, the online international drawing competition "Let's Protect Our World: Traditions of the Turkic World" has wrapped up.
The drawings which are divided into 12 categories: "Our Heritage", "Dede Gorgud", "Traditions", "Let's Protect Our World", "Music", "Novruz", "Semazens", "National Cuisine", "Carpets", "Women of the Turkic World", "Games", "Turkic Union" have been evaluated by online voting and also judged by international jury. The jury have determined the winners of 1st, 2nd, 3rd places of 6-9, 10-13, 14-16 age categories, the winners of the "Peace", "Unity", "Knowledge", "Friendship" nominations and the Grand-Prix.
The competition received around 700 artworks of children participating from member and observer countries of the Foundation: Azerbaijan, Kazakhstan, Kyrgyzstan, Turkey, Uzbekistan, Hungary, as well as from Turkmenistan, Bulgaria and Ukraine. The Grand Prix was awarded to Maryam Guluzade (7 years old) from Azerbaijan and Elif Bilge Zengin (7 years old) from Turkey.
The Foundation is planning to publish an illustrated book on the basis of all the drawings with applied description texts, in which it will be even more clearly visible how rich the Turkic world is: its traditions, culture and heritage.
The winners of the competition will be awarded with certificates and prizes of the International Turkic Culture and Heritage Foundation after the completion of the special quarantine regime in connection with the COVID-19 pandemic.
The results of the competition are available at https://itchf.org/gallery/ in a specially created gallery.
Other news in this section