POLITICS
Serbian President receives honorary doctorate from Azerbaijan University of Languages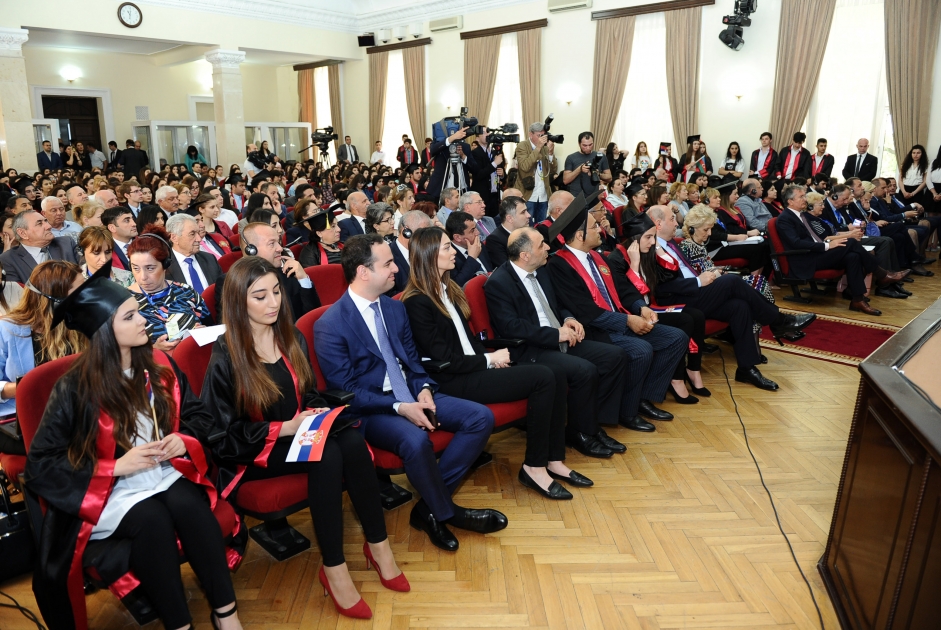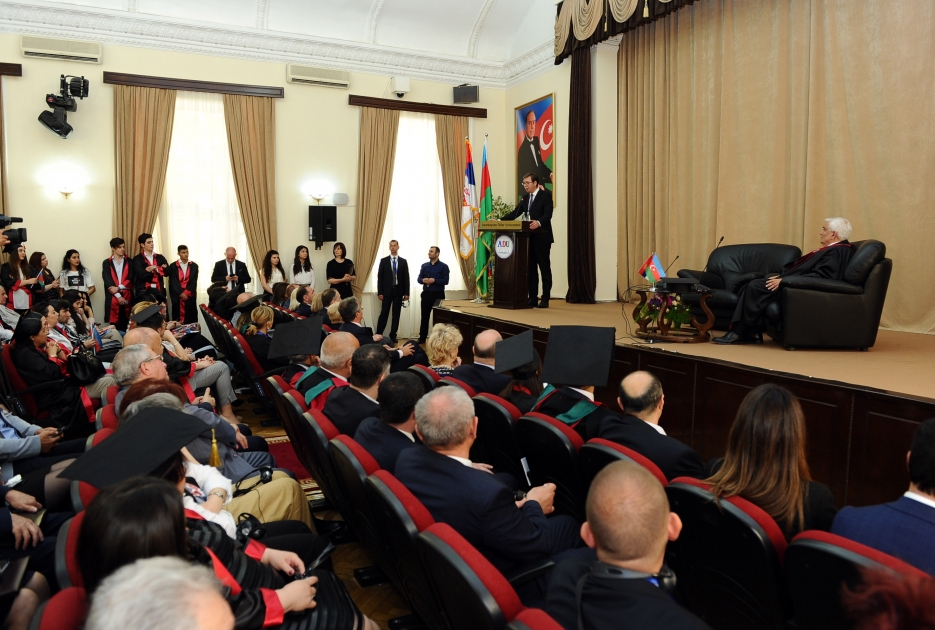 Baku, May 22, AZERTAC
President of the Republic of Serbia Aleksandar Vucic has been awarded an honorary doctorate from Azerbaijan University of Languages as part of his visit to Baku.
Before receiving the doctorate Aleksandar Vucic cut the ribbon to inaugurate the Serbian Language and Culture Center at the university.
The Serbian president met with rector of the university Kamal Abdulla to discuss relations between the two countries.
Handing the honorary doctor`s diploma and cloak to Aleksandar Vucic, rector Kamal Abdulla described him as a friend of Azerbaijan.
The Serbian leader thanked the university for honoring him with the doctorate. He hailed relations between Serbia and Azerbaijan as friendly, expressing his confidence that the bilateral ties will continue to expand.
The Serbian President also responded to questions from students.
Other news in this section