ECONOMY
China-Azerbaijan Online Business Forum held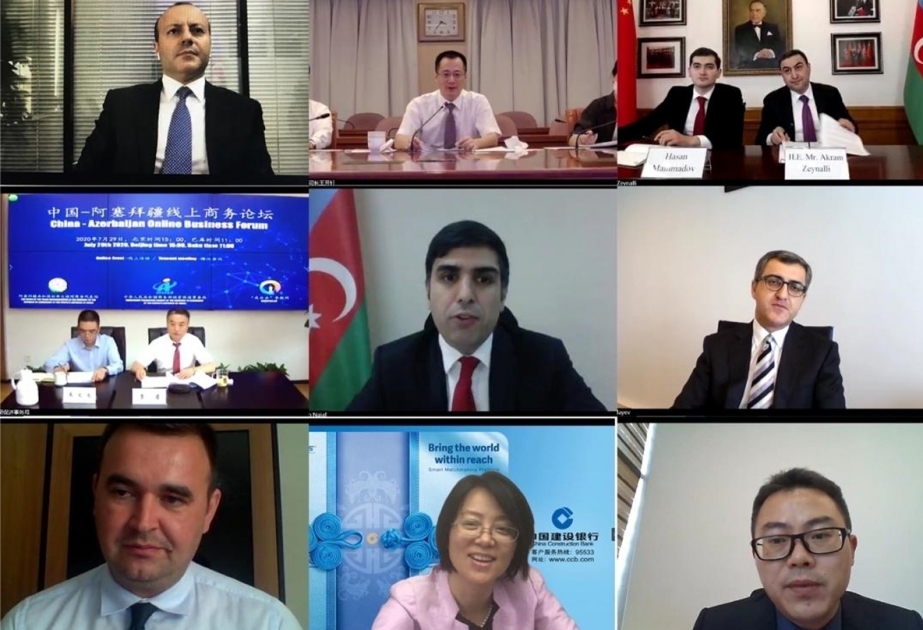 Baku, July 31, AZERTAC
An Azerbaijani-Chinese online business forum has been held, press service of the Ministry of Economy has told AZERTAC.
The forum, jointly organized by Azerbaijan's Trade Representative office in China and the Investment Promotion Agency of the Chinese Ministry of Commerce (CIPA), involved about 100 entrepreneurs and officials from both sides.
Speaking at the forum, Azerbaijan's Deputy Minister of Economy Rovshan Najaf emphasized that Azerbaijan-China relations were based on the principles of mutual respect and friendship, adding that the political will of the Azerbaijani and Chinese leaders, mutual meetings and discussions created a conducive environment for the development of cooperation between the two countries in economic, humanitarian and other fields.
He pointed out great potential for developing bilateral cooperation in a variety of areas, including trade, investment, transport and tourism, ICT, agriculture, finance and etc.
Head of the Eurasia Department of the Ministry of Commerce of China and co-chair of the Azerbaijan-China Intergovernmental Trade and Economic Cooperation Commission Wang Kaixuan highlighted the bilateral trade relations, proposing to expand cooperation in trade, logistics, transport, tourism and other fields.
Adviser to Azerbaijan's Minister of Economy Emil Majidov, the country's Ambassador to China Akram Zeynalli and Trade Representative in China Teymur Nadiroglu also shared their views on the development of cooperation between the two countries` business communities.
Acting President of the Azerbaijan Export and Investment Promotion Foundation (AZPROMO) Yusif Abdullayev spoke about the country's export, investment potential, transport and tourism opportunities. He also highlighted the favorable business and investment climate in Azerbaijan.
The forum featured discussions on the expansion of business contacts and the possibility of implementing joint projects.
Other news in this section