ECONOMY
Azeristiliktechizat OJSC, Asian Development Bank mull cooperation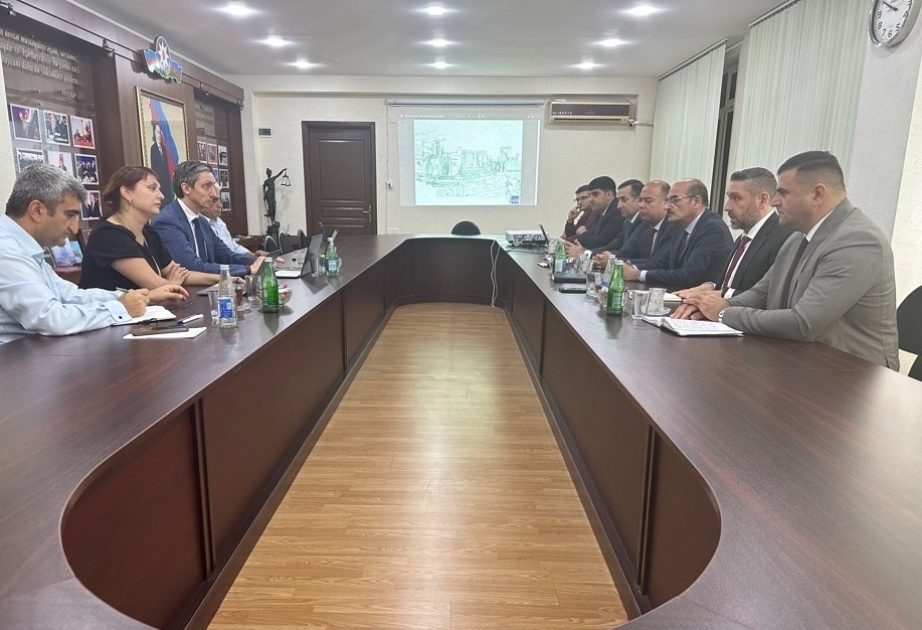 Baku, September 19, AZERTAC
A meeting with the representatives of the Asian Development Bank (ADB) has been held at Azeristiliktechizat OJSC.
ADB energy specialists Johannes Vogel and Nana Gurgenidze provided insight into the projects implemented by the organization in different countries in order to increase heat supply efficiency.
Nana Gurgenidze introduced the meeting participants to the presentation of the projects implemented by the ADB in 4 cities of Kazakhstan.
Interim Сhairman of "Azeristiliktechizat" OJSC, Ilham Mirzaliyev briefed the ADP reps on the reforms carried out in the organization, the available opportunities and planned works.
The sides agreed to continue discussions concerning joint cooperation and prepare the specifications draft.
Share news on social media
Follow us on social network
Other news in this section