POLITICS
Al-Kuwait hosts third Syria donors conference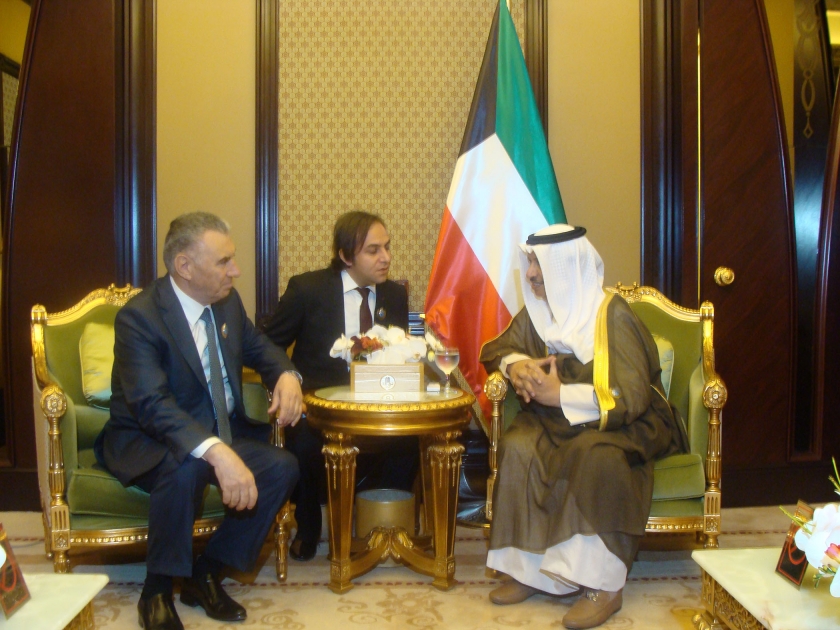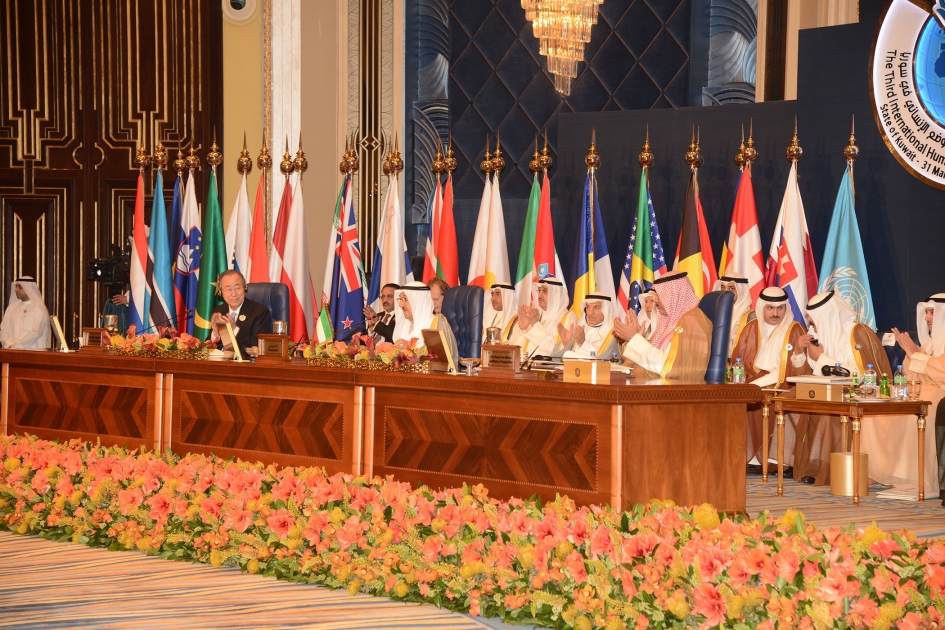 Al-Kuwait, April 1, AZERTAC
The third international donors conference to raise funds for UN humanitarian operations in Syria has taken place in Al-Kuwait. The conference was attended by 78 member states and 38 humanitarian organizations. Kuwait's Emir pledged half a billion dollars, describing the crisis unfolding as the "biggest humanitarian catastrophe in modern history". "I am pleased to announce the pledging of $500 million (464 million euros) from Kuwait's government and private sectors to support the humanitarian efforts in Syria," Sheikh Sabah al-Ahmad Al-Sabah said.
U.N. Secretary-General Ban Ki-moon said: "Today, the international community has come together in solidarity with the people of Syria and neighbouring countries bearing the heavy burden of hosting millions of Syrian refugees," "We have sought to send a message of relief to the millions of Syrians who have been affected by this terrible crisis."
"The hopes of Syrian refugees to return home anytime soon are waning as their country's crisis worsens. It is vital that we massively increase our support to them – not only so they can survive, but live with dignity and some hope for the future," said UN High Commissioner for Refugees Antonio Guterres.
Azerbaijani deputy prime minister Ali Hasanov expressed regret over the fact that millions of people live in poverty and difficult conditions because of the Syrian conflict. "As a country experiencing similar problems we feel sympathy for the people of Syria. For more than 20 years 20 percent of Azerbaijan`s lands has been under occupation as a result of the Armenian military aggression, with over million Azerbaijanis living as refugees and IDPs." Mr Hasanov said: "One of our major concerns is that in breach of all international legal norms, the Armenian government is giving shelter to Syrian refugees of Armenian origin in the occupied lands that belong to Azerbaijan. We think that the funds to be raised at today`s conference will go to addressing key needs of Syrian refugees, and not to illegal resettlement that I have mentioned."
The deputy prime minister highlighted the activity of Azerbaijan International Development Assistance Agency (AIDA), saying it provides humanitarian assistance to more than 30 countries in Latin America, Africa and Asia.
"As far as the Syrian conflict is concerned the government of Azerbaijan is now considering the exact amount of funds that it can pledge in aid to people affected by the Syria crisis," Mr Hasanov added.
At the conference international donors pledged $3.8 billion in an expression of solidarity with the millions of children, women and men affected by the devastating conflict in Syria.
X X X
As part of his visit to Kuwait Mr Hasanov met the country`s prime minister Sheikh Jaber Al-Mubarak Al-Hamad Al-Sabah. Mr Hasanov highlighted the Armenian-Azerbaijani Nagorno-Karabakh conflict, saying Armenia occupied 20 percent of Azerbaijan`s lands and making over million people refugees and IDPs. He expressed regret over the fact that "the OSCE Minsk Group, which is brokering the dispute, has not yet achieved any tangible result".
The deputy prime minister also expressed the Azerbaijani government`s regret over Armenia`s resettling Syrian refugees of Armenian origin in the occupied Nagorno-Karabakh region.
Mr Hasanov hailed Azerbaijani-Kuwaiti political and economic relations.
On behalf of the Azerbaijani prime minister, he also invited the Kuwaiti prime minister to visit Azerbaijan.
Mr Al-Sabah said Kuwait was interested in building relations with Azerbaijan in all areas. He said the Kuwaiti government recognizes and respects Azerbaijan`s territorial integrity.
X X X
The Azerbaijani deputy prime minister also met UN chief Ban Ki-moon. Mr Hasanov drew the UN Secretary General`s attention to Azerbaijan`s refugee problem. On the Nagorno-Karabakh conflict, he pointed to "ineffective activity" of the OSCE Minsk Group. He said: "Armenia continues to disregard four resolutions of the UN Security Council demanding unconditional and immediate withdrawal of the Armenian armed forces from Azerbaijan`s occupied lands." "Despite the occupation of 20 percent of its lands, Azerbaijan has achieved outstanding development in the past decade. We have managed to reduce poverty from 49 to 5 percent, and open 1.3 million jobs."
Mr Hasanov invited Mr Ki-moon to pay a visit to Azerbaijan.
The UN chief said he will be able to visit Azerbaijan next year. He also said he will send his special representative to an international event to be hosted by Baku this May. Mr Ki-moon hailed the activity of President Ilham Aliyev. He said UN is ready to continue cooperation with Azerbaijan.
x x x
As part of his visit Mr Hasanov also had bilateral meetings with the UN high commissioner for refugees, Kuwait`s deputy prime minister, UN special envoy for humanitarian affairs, adviser of the Kuwaiti Emir for humanitarian affairs, and Kuwaiti deputy minister of awqaf and Islamic affairs.
Rabil Katanov
Special Correspondent
Other news in this section