SOCIETY
AZERTAC hosts ceremony to commemorate martyred journalist Maharram Ibrahimov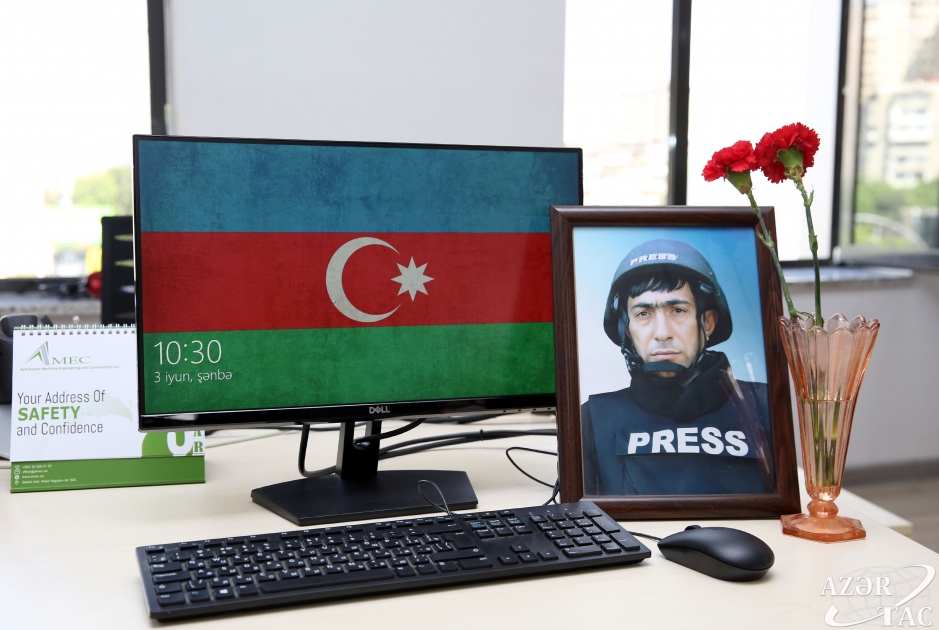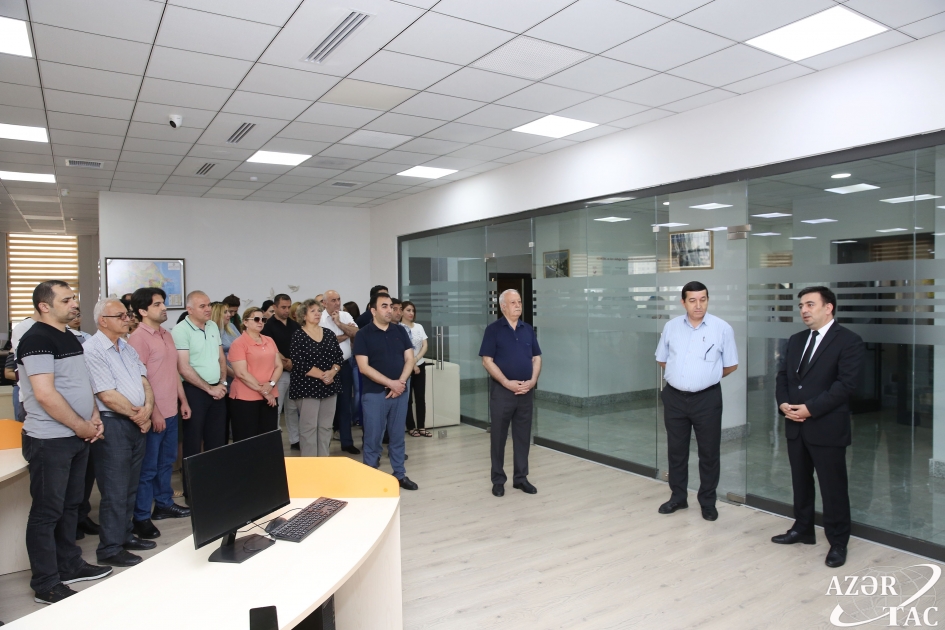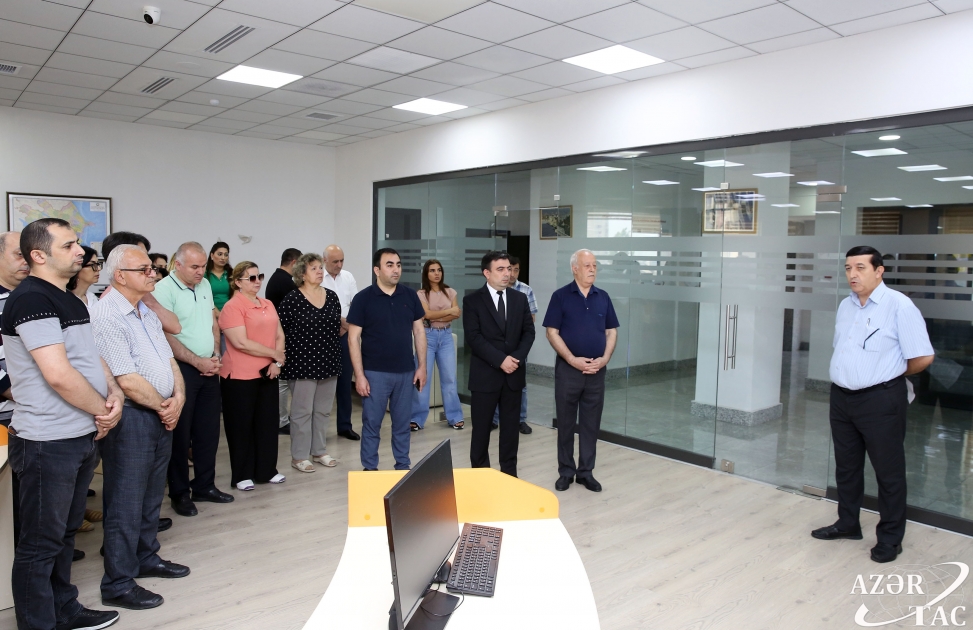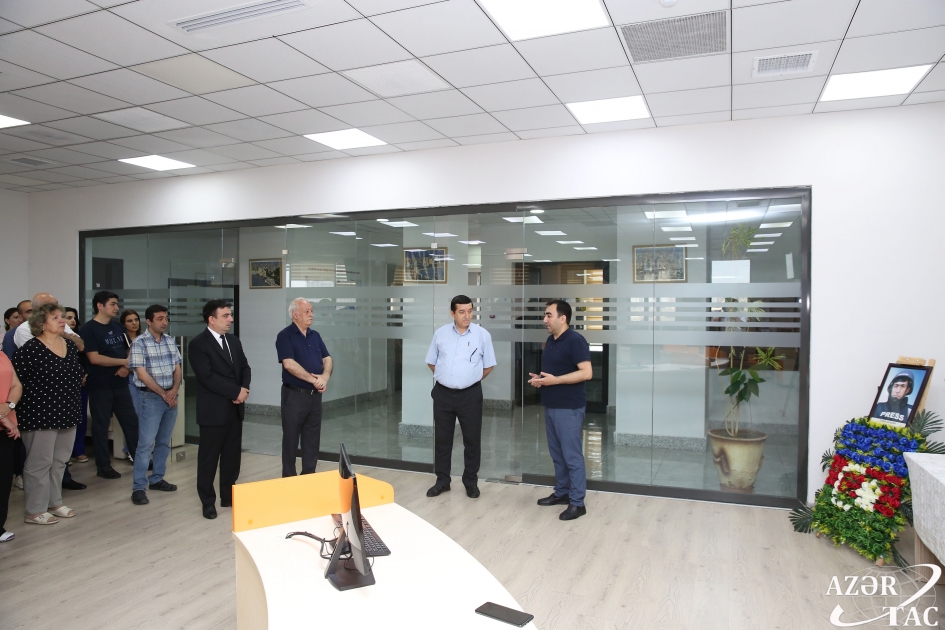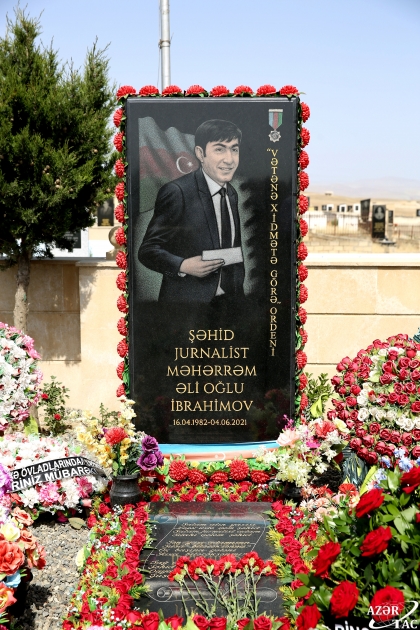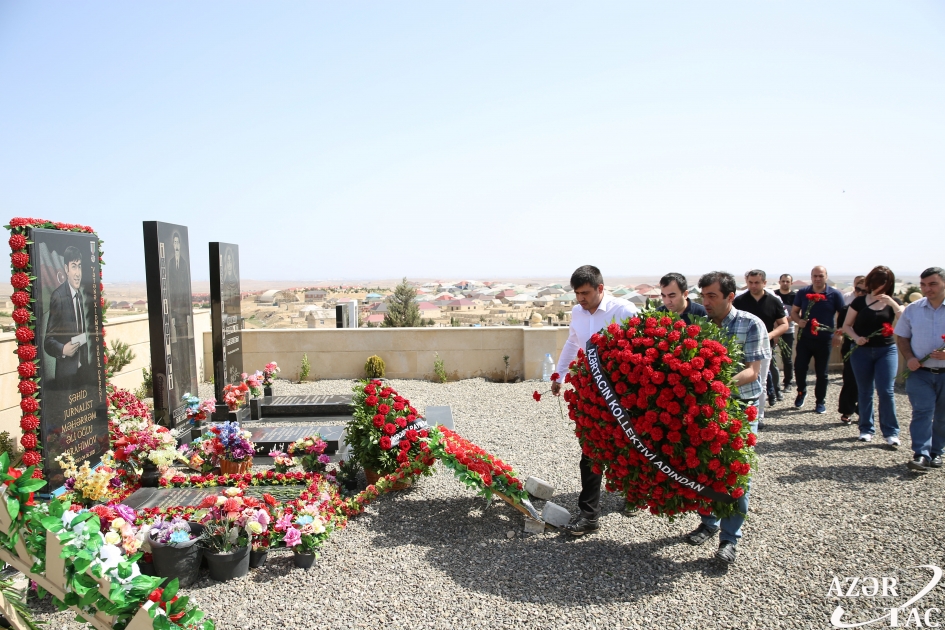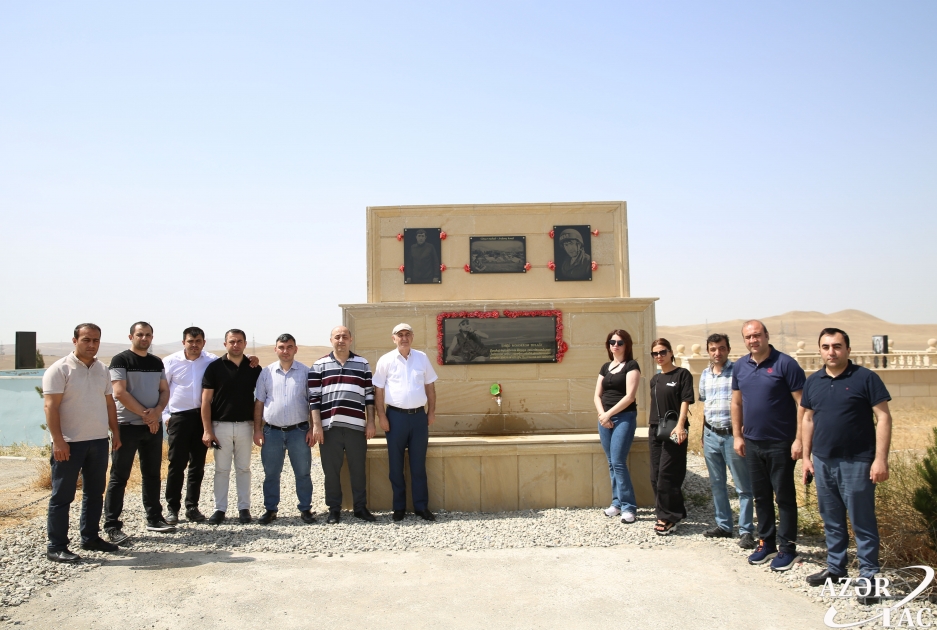 Baku, June 4, AZERTAC
A ceremony to commemorate the journalist – a correspondent of Azerbaijan State News Agency (AZERTAC) Maharram Ibrahimov who was killed as a result of mine explosion while fulfilling his professional duties in the liberated from occupation Kalbajar district on June 4, 2021, has been held at AZERTAC.
AZERTAC's staff first laid flowers in front of the memorial corner of Maharram, and commemorated the memory of the martyrs who sacrificed themselves for the liberation of Azerbaijani territories by observing a minute of silence.
Addressing the ceremony, AZERTAC Chairman of Board Vugar Aliyev highlighted the life and activities, high human qualities of the martyred journalist, who started working as a reporter at the age of 22. It was noted that during the 44-day Patriotic War, AZERTAC employees - members of the film crew dispatched to the liberated territories, including Maharram were carrying out an extremely necessary mission day and night under enemy fire. "Following the war, the members of the film crew, who worked for months in the liberated lands, went from village to village and house to house, recording the atrocities committed by Armenian armed groups in the occupied territories, and documenting the images of Armenian vandalism, destroyed houses through photos and videos. Particularly the praiseworthy work carried out by martyred journalist Maharram Ibrahimov, who was awarded by the decree of President Ilham Aliyev the 3rd degree "For service to the country" order," Vugar Aliyev emphasized.
Deputy Chairman of Board Daghbeyi Ismayilov said that Maharram Ibrahimov, who was dispatched to the frontline regions from the first day of the Patriotic War, continued his professional activities until the day he was martyred preparing and sending reports from the cities, towns and villages destroyed by Armenians in Aghdam, Fuzuli, Jabrayil, Zangilan, Gubadli and other districts liberated from occupation.
Then, martyred journalist Maharamm Ibrahimov's colleagues shared their memories of him.
A group of agency employees also visited the grave of the martyred journalist Maharram Ibrahimov in the cemetery of Mushfigabad settlement to pay tribute to his memory and lay a wreath on behalf of AZERTAC's staff.
Other news in this section